Wednesday, November 30th, 2011 Stories in The Daily Standard
Online Local News Stories
The Mercer County Sheriff's Office is investigating the discovery of a man in his 70s and a woman in her 40s found dead this morning in a home near Fort Recovery. "At this point it definitely appears to be homicides," Mercer Co . . .
OSGOOD - Finding a way to provide warmth and comfort for the homeless is in the bag, according to volunteers at St. Nicholas Catholic Church. They turn plastic shopping bags - the kind that come from supermarkets, department st . . .
GRAND LAKE - The University of Findlay's biology department received a $4,978 Ohio EPA mini grant to fund educational experience related to Grand Lake. University officials will learn alongside high school students studying flo . . .
Letters sent from area youngsters to Santa Claus will be published in The Daily Standard on Dec. 23. Children should include their full names and hometowns on the brief correspondence. Letters may be e-mailed to Santa's elf at . . .
Print Edition Only News Stories
• Township's tornado sirens shut down
• Tests show drugs in driver
• Funds awarded to help needy with transportation
• New county administrator hired
• Teen allegedly under influence during crash
• Turnovers, cold shooting are hampering Parkway
• Flyers' Rutschilling taking advantage of his time to shine
• Celina sweeps Van Wert in the pool
• Experience, depth are concerns for Celina
• Bulldogs will rely on seven this season
• Coldwater's hoops delayed by football again
• Cavaliers welcome back a veteran lineup
• Fort Recovery welcomes back talented roster
• Bihn hoping that his Indians are reloading
• Flyers' new coach playing the waiting game
• Marion Local has strong nucleus returning
• Minster getting a late start because of football
• Stechschulte's Wildcats are inexperienced
• Daugherty has veteran team for first season
• New Bremen hoping momentum carries over
• Defending MAC champs are young this year
• Rangers need to avoid injuries with small roster
• Snyder the new man in charge at Parkway
• Kallas hoping experience will bring more wins
• Four starters return for St. Henry this year
• Redskins hoping to utilize 10-person rotation
• Roughriders are improving under Hegemier
• Roughriders rebuilding after winning WBL

Photo Albums
Monday, December 5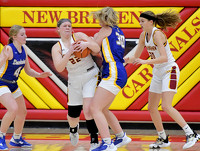 Saturday, December 3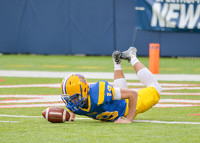 Saturday, December 3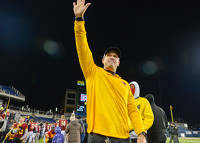 Saturday, December 3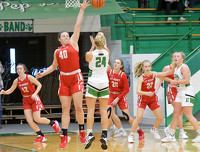 Online Video
Friday, February 4