Monday, June 5th, 2017 Stories in The Daily Standard
Online Local News Stories
COLUMBUS - Minster coach Mike Wiss looked to make sure the ball was fair, and then he looked to make sure the runner touched home plate. Then he could finally celebrate. Jon Niemeyer's two-out single to left scored Jared Hue . . .
COLUMBUS - Minster freshman Emma Watcke celebrated her 15th birthday with a gold medal. And the Wildcats hoisted the team runner-up trophy on the podium for the third consecutive season at the Division III state track and fiel . . .
COLUMBUS - Paige Sutter attended the 2016 state track and field meet as a spectator. The eyes were on her on Saturday, and the Celina senior embraced the opportunity. "I went there last year to watch a teammate throw," Sutt . . .
Print Edition Only News Stories
• Coldwater ACME splits pair
• Soggy weather damages area crops
• Anglers help get carp out of Grand Lake

Photo Albums
Thursday, October 21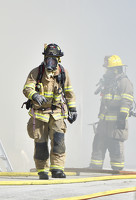 Thursday, October 21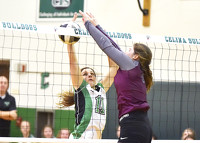 Wednesday, October 20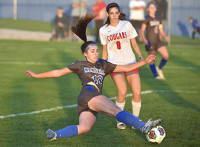 Wednesday, October 20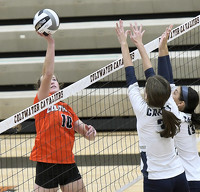 Online Video
Tuesday, June 1