Friday, March 2nd, 2007 Stories in The Daily Standard
Online Local News Stories
Mercer County Sheriff Jeff Grey looks through a stack of folders filled with pending bills regarding sex offenders and admits he is skeptical about the latest - a proposal that would require predators to have fluorescent green li . . .
MINSTER - Dusty manuscripts filled with ancient scribble attract Jan Wilson like a child to a candy store. A part-time eye doctor and surgeon, Wilson's in-depth knowledge and training in ancient religious studies has given him . . .
COLUMBUS - What was looking like a tremendous day of potential for the Coldwater wrestling program at the 70th State Wrestling Tournament hit a big roadblock from the start. The Cavalier trio - Tyler Kunk, Lucas Homan and Adam . . .
FINDLAY - It didn't take long for Ottawa-Glandorf to realize that Celina was a different team than it was on the first of February when the Titans prevailed by 22 points. Celina controlled the first quarter of play with as much . . .
Print Edition Only News Stories
• Candidates file for seats
• American bald eagles nesting
• State has no answers for poor fishing
• Staff writer up for best columnist AP award
• Coldwater tongue biter's sentencing date scheduled
• St. Marys' Cisco was lone winner in first round
• Tribe, Rangers to meet in district finals
• Robbins leads Cavs to the district finals
• Local woman creates painting for El Salvador church

Photo Albums
Friday, June 2
Thursday, June 1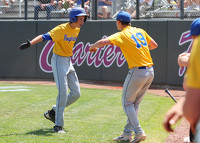 Thursday, June 1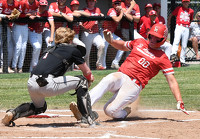 Monday, May 29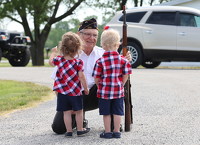 Online Video
Wednesday, February 22