Friday, March 24th, 2017 Edition of The Daily Standard
Online Local News Stories
Scientists are trying to determine the cause of rising phosphorus levels in streams, rivers, lakes, wetlands and coastal waters across the country. The U.S. Environmental Protection Agency hosted a webcast on Thursday to discus . . .
Print and E-Edition Only News Stories
• Rockford variety show heading for outer space
• May primary has 1 countywide race
• Courthouse ledge restoration planned
• Local man jailed in Indiana for burglary of business
• Plenty of stories for baseball, softball season
• James to play soccer at Defiance
Local Obituaries
Marjorie A. (Fiely) Gehret, age 70, Yorkshire, passed away of natural causes Wednesday afternoon, March 22, 2017, at the James Cancer Hospital in Columbus, Ohio. She was born March 24, 1946, in Celina, Ohio, to the late Hubert . . .
Patricia Jo Newland, 64, Celina, died on March 22, 2017, at the Celina Manor nursing home. Arrangements are pending at Lehman-Dzendzel Funeral Home, Celina. . . .
Local Pictures
World Pictures
Community Pictures



Photo Albums
Thursday, March 23

Wednesday, March 22

Saturday, March 18

Wednesday, March 15


Online Video
Saturday, February 4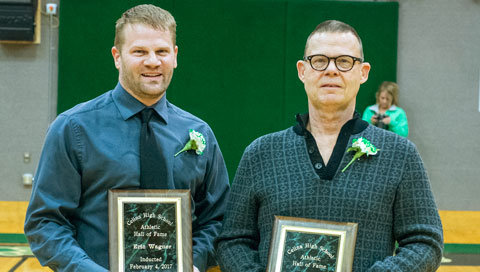 Tweets by @TheDS_sports