Friday, February 13th, 2009 Stories in The Daily Standard
Online Local News Stories
ROCKFORD - Parkway's varsity baseball coach was rehired by a board vote of 4-1 following some controversy and a lengthy executive session at the board of education meeting Thursday. Physical education teacher Eric Stachler, who . . .
A land swap at Pullman Bay Park in Celina between the city and a developer was finally passed this week. All city council members except long-time opponent Ed Jeffries approved the two related ordinances on their final readings . . .
Years ago, Catholic church rectories served as homes for priests, office space and a place where Sunday collections were counted. Today, many local rectories - most built beside churches - are used mainly for religion classes a . . .
ST. HENRY - An 11-0 run to start the third quarter allowed St. Henry to pull away and hand Coldwater a 54-42 win on Senior Night at Redskin Gymnasium on Thursday night. The Redskins go over the .500 mark overall on the season a . . .
Print Edition Only News Stories
• ODOT says no to traffic light
• Landowners asked to help enhance bird area
• An ocean away - but feels like home
• Student from Germany connects in Minster
• Funding unsure for new fire truck
• No plans yet for print shop bought by Celina
• Veteran tells St. Marys club about readjusting after war service
• A pot to peat in
• Bath in control of WBL destiny
• New Bremen closing in on first MAC championship
• Indians hold off Flyers to keep share of first place
• Rangers wrap up the MAC slate with win

Photo Albums
Saturday, January 28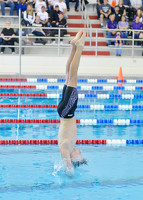 Friday, January 27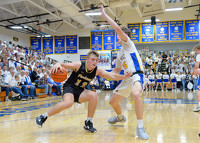 Friday, January 27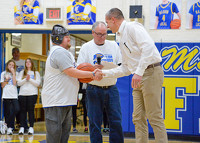 Friday, January 27

Online Video
Thursday, January 26