Tuesday, April 7th, 2009 Stories in The Daily Standard
Online Local News Stories
ST. HENRY - Like swapping baseball cards, 17 young boys traded in their hair Monday night in support of a friend who's losing his locks to cancer. The children - most fifth-graders at St. Henry schools - eagerly plopped one by . . .
After 11 successful seasons of directing the St. Marys football program, Doug Frye has decided to walk away as head coach of the Roughriders. It was a difficult decision to make according to Frye, but with sons Bo and Koby play . . .
The Mercer County Sheriff's Office continues to investigate the discovery of three old tombstones in a Bayview Drive yard. A deputy responded to 107 Bayview Drive on March 30 after Melinda Leiss and her husband made the unusua . . .
Print Edition Only News Stories
• Archaeologist talks of ancient Paleoindians
• Ohio's Keno sales fall below expectations
• Surprise visitors bring big smiles to residents
• Legislative event canceled; group may hire consultant
• Changes made for St. Marys Spring Cleanup
• Teen arrested on drug charges
• Roughriders go 2-0 at Greenville Invite

Photo Albums
Thursday, May 26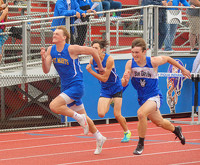 Wednesday, May 25
Wednesday, May 25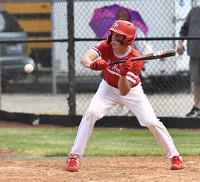 Monday, May 23

Online Video
Friday, February 4