Wednesday, February 24th, 2010 Stories in The Daily Standard
Online Local News Stories
St. Anthony residents Hugh and Patricia Thomas died Tuesday afternoon the way they had lived for so many years - together through good times and bad. The Thomases, both in their 70s, were pronounced dead shortly after being rus . . .
Parents of Celina High School students on Tuesday evening had one last chance to meet with guidance counselors and ask questions about a new class schedule that will change how their children learn next year. Today, all high sc . . .
WAPAKONETA - A pair of Midwest Athletic Conference teams advanced in the Division IV sectional tournament on Tuesday night at Wapakoneta High School, and their reward will be playing more leaguemates. The St. Henry Redskins ope . . .
Print Edition Only News Stories
• Celina council against grant application
• $1 million from EQIP in limbo
• Board uncertain on advice from leaders
• Celina man faces charges over injury of 2-month-old boy
• 911 service out in southern Mercer
• Enclosed ditch may rid section of varmints, trash
• Council OKs street funds
• Police investigate home robbery
• Mediation session scheduled Friday for BOE
• Commissioners move forward on big ticket bridge, road projects
• Celina man dead from self-inflicted gunshot
• Driving school to open office
• Wanted: young business people to organize group
• Quick start carries Bulldogs past Titans
• Cavaliers take control in the second quarter
• Griesdorn hits for 21 points in Marion Local's 10th win

Photo Albums
Wednesday, July 6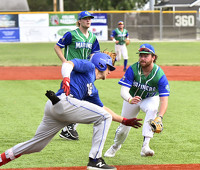 Tuesday, July 5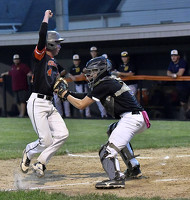 Tuesday, July 5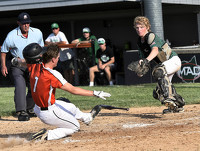 Friday, July 1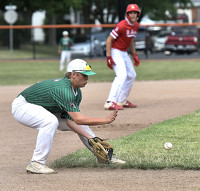 Online Video
Friday, February 4