Tuesday, August 23rd, 2011 Stories in The Daily Standard
Online Local News Stories
Editor's note: This is the second story in a three-part series examining the issue of sports injuries and its impact on area youths. By SHELLEY GRIESHOP and RYAN HINES newsdept@dailystandard.com At 30, Theresa Jenkins w . . .
The Celina girls' soccer team opened the 2011 season in dramatic fashion by scoring with less than three minutes left in the game to garner a 1-0 win over the Findlay Trojans on Monday at the Soccer Stadium in the season opener f . . .
ST. MARYS - The application of 5,850 gallons of pesticide in St. Marys has brought the webworm infestation under control. Exterminator Matt Ashcroft of Tawa Tree Preservation of Ottawa sprayed 4,050 gallons of low toxic pestici . . .
Print Edition Only News Stories
• Digester project gets $1M boost
• Area native pedals for a cause from Virginia to California
• New St. Marys teachers greeted before school year
• Bids will be taken for street repair
• Officials taking count of resident population
• Council votes to stay in class-action lawsuits
• Mercer County ties for lowest unemployment
• Coldwater's girls, St. Henry's boys win team titles
• Bulldogs blank O-G in WBL's opener
• Schwieterman farm approved for state preservation money
• Otten welcomes back veteran team this year
• Coldwater loaded with talent and experience
• Fort Recovery's harriers are aiming high
• Marion Local counting heavily on newcomers
• Continued success expected for Wildcats
• Cardinals expecting hard work to pay off
• Parkway's bigger roster loaded with youth
• St. Henry's boys aiming to repeat in MAC
• Roughriders focused on continued improvement
• Youth, inexperience concerns for Bulldogs
• Cavaliers are counting heavily on veterans
• Indians relying on experience of five seniors
• Lady Flyers balanced; boys are rebuilding
• Wildcats should be contenders for MAC title
• Youth is the biggest obstacle for New Bremen
• Parkway's boys optimistic while girls' team is facing a year of rebuilding
• Wealth of experience back for St. Henry golf
• Ross likes what he sees from Roughriders
• Experience will be an asset for Bulldogs
• Cavs aiming for winning record, tourney win
• Roughriders hoping to contend in the WBL
• Bulldogs aiming to repeat in WBL
• St. Marys' first-year coach has veteran lineup

Photo Albums
Saturday, May 15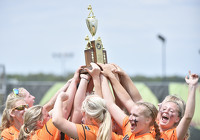 Saturday, May 15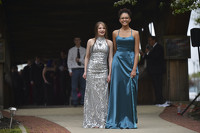 Friday, May 14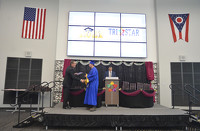 Friday, May 14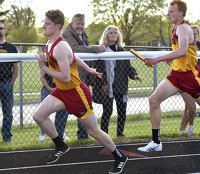 Online Video
Wednesday, April 21