Wednesday, June 6th, 2012 Stories in The Daily Standard
Online Local News Stories
ST. MARYS - A former eye doctor convicted of sexual assault could face new charges after allegedly violating court terms by vacationing out of state last month. A motion for the arrest of Douglas Wine was filed late Monday in A . . .
CELINA - The director of CALL Food Pantry in Celina says the organization is now serving those truly in need after severing ties with a government-run food bank. The Rev. Tim Clutter said pantry clients have decreased by 40 per . . .
COLDWATER - The Coldwater Cavaliers improved to 3-0 against other Mercer County ACME baseball squads after a doubleheader sweep over Marion Local on Tuesday night at Veterans Field. The pair of wins pushes Coldwater's overall s . . .
BURKETTSVILLE - A pair of rundown buildings in the village are targeted for demolition as part of a proposed enhancement project. Mercer County Commissioners on Tuesday certified the project to the Ohio Department of Developmen . . .
Print Edition Only News Stories
• Dog found dead in cage in Grand Lake
• Rockford residents seek stiffer penalties for those not removing trash
• Village and school team up to enhance Seventh Street Park
• St. Henry man enters guilty plea in sex-related charges
• County takes action for winter driving needs
• Minster residents request four-way stop in area of Parkview Subdivision
• Accident victim remains in serious condition
• Downtown parking an issue for businesess
• Dirt experience key for Schatz and Kinser in tonight's Prelude
• Fort Recovery climbs out of 5-0 hole to beat Celina

Photo Albums
Friday, September 30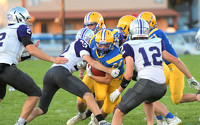 Friday, September 30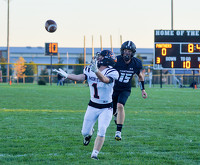 Friday, September 30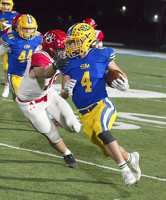 Thursday, September 29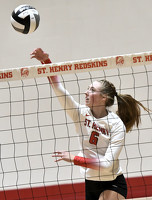 Online Video
Friday, February 4