Friday, September 7th, 2012 Stories in The Daily Standard
Online Local News Stories
GRAND LAKE - A group of 87 landowners downstream from Grand Lake on Thursday filed a motion in the Ohio Supreme Court to hold the state in contempt for failing to compensate them for their flooded land in a timely manner. The c . . .
Grain farmers should skip storage and cash in on historically high corn and soybeans prices, a local grain marketing consultant said. John Leighty, who works for Trupointe Cooperative in Botkins, told farmers at the Mercer Coun . . .
ST. MARYS - Despite a solid defensive effort by Coldwater, St. Marys scored a trio of goals before Mother Nature ended the game prematurely with the Roughriders earning a 3-0 victory over the Cavaliers. The match was halted wit . . .
Print Edition Only News Stories
• State funds cut again, as promised
• Two West Nile cases reported locally
• Local firm to build new Chatt firehouse
• Drugs found in Celina house
• Program to discount some residential electric rates
• Semi flips, spills KISS, Mötley Crüe equipment
• Autumn Clematis a landscaping hit
• Deep roots, growing branches
• Redskins cruise to a sweep over Wildcats
• Cavaliers top Tigers in five games
• Bulldogs avoid 0-2 start in the WBL

Photo Albums
Friday, August 5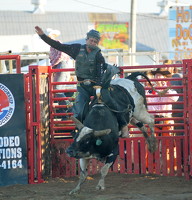 Friday, August 5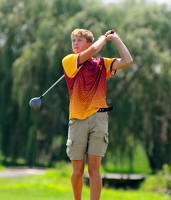 Tuesday, August 2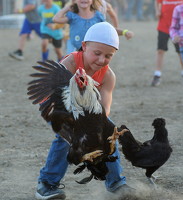 Monday, August 1

Online Video
Friday, February 4