Tuesday, October 23rd, 2012 Stories in The Daily Standard
Online Local News Stories
CELINA - The last recorded execution by beheading was in Paris during September 1977. Recently, two Celina High School faculty members revived the antiquated form of capital punishment to amuse students. A 1/10th-scale replica . . .
Local residents have a positive view of farmers, a Wright State University-Lake Campus survey shows. Students in Greg Homan's agriculture society class developed and administered the survey to explore local perceptions of agric . . .
ST. MARYS - A local judge on Monday halted travel plans for convicted sex offender Douglas Wine who sought a job in Jamaica. Auglaize County Common Pleas Court Judge Frederick Pepple set a personal bond with conditions that pre . . .
It was the autumn of 1989 and at Fort Recovery High School there was a locker room loaded with volleyball players who were determined that this was going to be their year. In 15 seasons of volleyball action in the Midwest Athl . . .
Print Edition Only News Stories
• Wangler wants Supreme Court to hear his case
• St. Henry loses funds to Granville Township
• Unemployment still lowest
• Officials plan to seek bids on former Piper property
• Prosecutor pursues felony conviction for optometrist
• Council approves forming Lions Club
• BOE seeks to sell unused building
• Arson fires still unsolved
• Village could save money with DP&L energy contract
• Unbeaten Titans grab top honors
• WBL champs have three first-teamers
• Roughriders place two on first team
• Local teams playing for postseason seeding

Photo Albums
Monday, October 3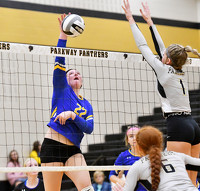 Monday, October 3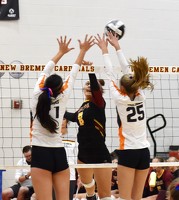 Friday, September 30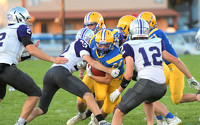 Friday, September 30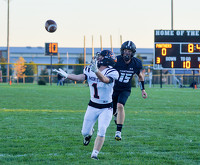 Online Video
Friday, February 4