Tuesday, August 26th, 2014 Stories in The Daily Standard
Online Local News Stories
ST. MARYS - City police officers could soon receive help from a reinstated auxiliary force. St. Marys City Council members on Monday gave first reading to an ordinance to re-establish the unpaid unit to cover special events and . . .
CELINA - The Mercer County Board of Developmental Disabilities has named Shawn Thieman as its new superintendent. Thieman, 42, St. Henry, the current business manager of Cheryl Ann Programs, will replace long-time superintenden . . .
ROCKFORD - Parkway survived a brief second game meltdown to rally and post a 3-1 win over visiting Ottoville. The Panthers won the opener 25-23, and the Big Green took game two, 25-15. Parkway rallied to win games three and four . . .
Print Edition Only News Stories
• West Bank Road reconstruction to start next week
• Coldwater seeks land for possible future trade
• Celina woman says dog shot by police not vicious
• Council acts to obtain well funds
• Councilors decide against legislation to force residents to bury electric lines
• ODOT to survey St. Henry traffic on 118
• United Equity expands elevator
• Bulldogs score often to open season
• Minster beats Marion Local, stays unbeaten in MAC
• Cleveland's drought continues
• Bulldogs hoping to contend in WBL
• Cavaliers have depth for long run
• New coach enthused about Indians
• Flyer boys seeking higher MAC finish
• Wildcats strive to defend MAC titles
• Cardinals want to take next step
• Panthers longing for improvement
• Redskins look to continue success
• Cisco hoping for strong showing
• Celina golfers look for improvement
• Cavalier golfers strive to get better
• Indians bring experience to the links
• Several golfers return for Flyer boys, girls
• Minster teams hope to contend in MAC
• Cardinals hope to be competitive
• Panthers optimistic about season
• Redskins have veteran players back
• High hopes for 'Riders in 2014
• Celina aims to be a contender in WBL
• Early season games will test Bulldogs
• Cavaliers ready to begin league play
• 'Riders seek to build on 2013's success
• Hertenstein takes over veteran group
• NetDogs will be young this season
• 'Rider netters hope to bounce back

Photo Albums
Friday, October 22
Friday, October 22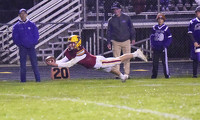 Thursday, October 21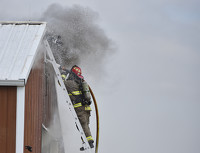 Thursday, October 21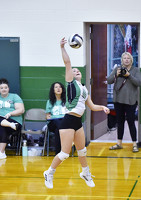 Online Video
Tuesday, June 1