Monday, October 20th, 2014
Area native to receive vet honor
Kimmel's U.S. Army Air Corps wings will be installed at Famous Fliers Wall
By Margie Wuebker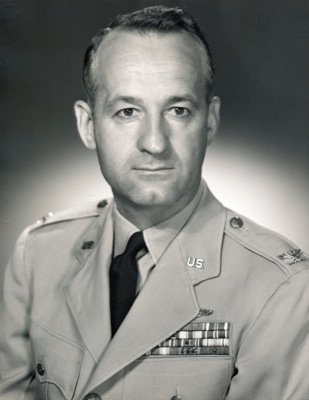 Mercer County native Robert E. Kimmel will be honored Nov. 4 when his U.S. Army Air Corps wings are installed at the Famous Fliers Wall in Riverside, Calif.
"This is quite an honor for a farm boy from Mercer County, Ohio," the 99-year-old retired lieutenant colonel said during a telephone interview from his Riverside home. "It was no big deal. I only did my duty."
Ceremonies honoring Kimmel, often referred to as "The General's Pilot" are planned at the site formally known as the International Shrine of Aviators. He credits a group of friends dubbed "Kimmel Konspirators" with successfully completing the paperwork for the upcoming events.
The display salutes 155 previous honorees including Orville Wright, Brig. Gen. Chuck Yeager, Capt. Eddie Rickenbacker, The Thunderbirds, James H. Doolittle, Amelia Earhart, Gen. Hoyt S. Vandenberg, Mercury astronaut and U.S. Sen. John Glenn, Charles Lindbergh, astronaut Edwin Buzz Aldrin and the Tuskegee Airmen.
Kimmel, son of the late Ralph and Fannie Kimmel, graduated from Rockford High School and then attended Giffen Junior College in Van Wert. He entered the armed services before the infamous Pearl Harbor attack and was assigned to the legendary 97th Bomb Group - one of the first to arrive in England and the first to fly over the English Channel to bomb enemy targets in France.
"I wanted to serve my country but I preferred to ride rather than walk," Kimmel said with a chuckle.
He still recalls when word came to head overseas. With a penchant for orneriness, he flew a plane over Mercer County and "buzzed" (soared close to) his former Smalley construction co-workers doing road work near Celina.
World War II-era pilots had an opportunity to name their B-17 bombers. Kimmel chose a name near and dear to his heart - Mercer County Special.
"I grew up on the White Lily Farm at the intersection of U.S. 127 and U.S. 33 near Mercer," he said. "In a way, I brought along a piece of home on each and every mission."
Kimmel made more than 50 raids on enemy positions from bases in England and North Africa. He earned the distinction of being the first allied flyer to land a B-17 Flying Fortress on French soil.
"The 'Special' was a good plane," he said with a sigh. "I emerged without a scratch but the same cannot be said for her."
The plane's demise occurred in February 1943 while Kimmel was temporarily assigned to another B-17. The aircraft was hit by enemy gunfire while attempting to land in Algeria.
"They patch up aircraft that are badly damaged but the Mercer County Special was too far gone for even the best of patching," he said. "Good parts were salvaged and the rest became junk."
In October 1943, Kimmel was selected to fly Gen. Carl A. "Tooey" Spaatz, commander of U.S. Air Forces in Africa., to Washington, D.C. Spaatz ordered him to remain his pilot - a post he held until the general's retirement in 1948.
Kimmel flew plenty of dignitaries over the years such as Gen. Dwight Eisenhower, Gen. Curtis LeMay and Gen. H.H. "Hap" Arnold. He was assigned as pilot for President Franklin D. Roosevelt but the B-17 could not accommodate a wheelchair.
"I remember conducting a wartime briefing and concentrating on rookie pilots who would be heading into the thick of things," he said. "When the briefing ended and the room cleared, there sat Winston Churchill."
Kimmel, married for 69 years to his wife, Anita, embarked on a career in real estate when he was discharged shortly after Spaatz's retirement.
Flying apparently is in the Kimmel family's blood - two sons completed careers as lieutenant colonels in the Air Force and a granddaughter serves as a pilot with the U.S. Coast Guard, he said.