Wednesday, November 6th, 2019 Stories in The Daily Standard
Online Local News Stories
CELINA - Two incumbents and a newcomer secured three open seats on Celina City Council on Election Day. Veteran legislators Mike Sovinski, a Republican, and Calvin "June" Scott, a Democrat, and first-time candidate Eric Lochtef . . .
COLDWATER - Two newcomers topped a five-candidate field Tuesday to be chosen for the Coldwater Village Council, according to the unofficial election results. Charmaine Bettinger, 52, and Tim Buschur, 54, won the two open counci . . .
NEW BREMEN - Voters on Tuesday elected Robert D. Parker as the first new mayor of New Bremen in 16 years after the announced retirement of longtime mayor Jeff Pape. Parker defeated opponent Craig Homan by taking in 423 votes to . . .
ROCKFORD - Two newcomers ousted an incumbent in the tightly contested race to fill two seats on Parkway Local Schools Board of Education during Tuesday's general election. School district voters across Mercer, Auglaize and Van . . .
FORT RECOVERY - The Fort Recovery school board has three freshly elected members joining the ranks according to unofficial results. Newcomers Anne Guggenbiller, Jacobe Knapke and Don Wendel were elected to the board, edging out . . .
Print Edition Only News Stories
• Celina board members keep seats
• Minster could approve funds to fix curbs
• Merchants prepare for open house
• Rockford water tower needs replacement
• Incumbents win Coldwater school board race
• Bridge to be closed for repairs
• Funding to continue for Mercer County Home
• Kahlig re-elected trustee
• Rockford mayor re-elected by wide margin
• St. Henry says yes to aggregation
• Chickasaw levy passes
• Zuma tax levy for streetlights passes
• Mercer, Auglaize voters back numerous levies
• Marion Local school levy passes
• McGowan remains St. Marys mayor
• Valentine denied seat on St. Marys school board
• Koverman stays on St. Marys council
• Celina voters say yes to liquor option
• Rockford library levy passes
• Hard work & hugs
• Rockets fall in opener
• Mind, Body, Soul
• 2019 Election results

Photo Albums
Monday, September 20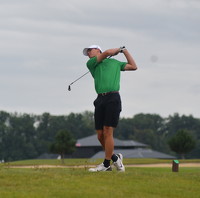 Monday, September 20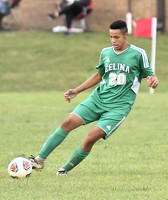 Friday, September 17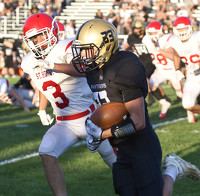 Thursday, September 16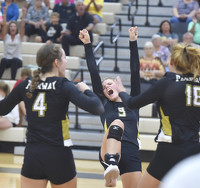 Online Video
Tuesday, June 1