Thursday, May 28th, 2020
Mercer County: 201 cases
County records 4th virus death
By Leslie Gartrell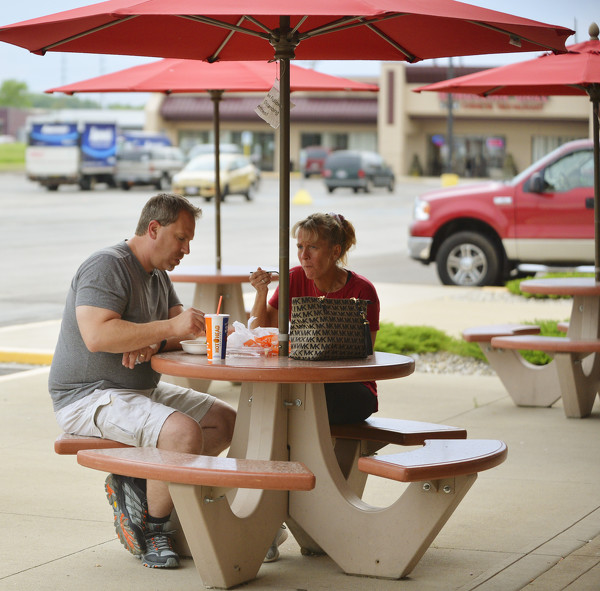 CELINA - A fourth person has died from COVID-19 in Mercer County, and two new cases raised the county's total to more than 200, according to a Wednesday news release.
Auglaize County health officials reported one new confirmed case, raising that county's confirmed number of cases to 64.
According to Mercer County Public Health Administrator Jason Menchhofer, the fourth death was an 85-year-old man from St. Henry. At least three of the county's four deaths have been St. Henry residents. Health officials did not designate a community when the first death was reported.
The two newest cases raised Mercer County's case count to 201. Both involve women, one from the age of 20-30, and one from 90-100. Health officials also reported 103 people who have recovered, 44 pending cases, 620 negative test results and nine hospitalizations.
Cases of COVID-19 are widespread throughout the county. According to the health district's online dashboard, Celina has the largest number of cases at 75, while Coldwater has 43; St. Henry, 38; Fort Recovery, 20; Maria Stein, 12; Rockford, six; Mendon, three; and Burkettsville, one.
The district's online dashboard - arcg.is/1mTqa5 - includes a map of cases by town and zip code and demographic breakdowns by race, sex, age range and the number of cases by the date when the tests were taken.
The dashboard's map also includes a breakdown of long-term care and confinement facilities with confirmed cases of COVID-19 among staff and/or residents.
Officials update the online dashboard each weekday by 4 p.m. People with questions about the virus can contact the health district by calling its COVID-19 call center at 567-890-2619 from 9 a.m.-3 p.m. Monday-Friday.
Auglaize County Health Department officials reported the new confirmed case involves a 23-year-old woman who is self-isolating at home.
Health officials also reported two new probable cases, a 71-year-old woman who has recovered and a 72-year-old man who has recovered.
In a news release on Wednesday, health officials reported 64 confirmed cases, seven probable cases, 11 hospitalizations, 31 people who have recovered and three deaths from COVID-19.
As of Wednesday night, the Ohio Department of Health had reported 33,439 confirmed and probable cases in the state, 5,700 hospitalizations and 2,044 confirmed and probable deaths.