Tuesday, July 21st, 2020
25 new Auglaize Co. cases
Officials see cases 'across our county'
By Leslie Gartrell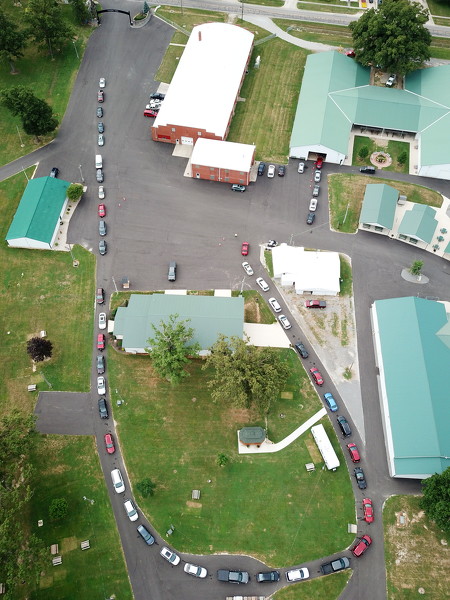 WAPAKONETA - Auglaize County experienced its largest increase in COVID-19 cases since the beginning of the pandemic, with 25 newly confirmed cases reported over the weekend.
The sharp increase raised the county's number of confirmed cases to 145, which is still less than half of Mercer County's total.
Mercer County had a welcome change on Monday, as just one new case raised the county's total to 362.
The 25 new cases accumulated over the weekend and Monday, Auglaize County Health Commissioner Oliver Fisher said. Women account for 13 of the cases, while men make up 12.
The health department in total reported 32 cases from Friday through Monday, making it the biggest increase the department has seen to date.
Of the 32 cases reported since Friday, eight involved people from the age of 20-30, seven from 30-40, seven from 40-50, eight from 50-60 and two from 60-70.
By area, 15 of the 32 cases involve people from St. Marys, while 11 are from Wapakoneta. New Bremen also had three cases, while Minster had two and Cridersville had one.
Health department officials also reported 10 probable cases, 16 hospitalizations, 88 people who have recovered and five deaths from COVID-19.
"We are seeing cases across our county," Fisher said on Monday.
Contact tracing continues. However, Fisher said Fourth of July celebrations or people on vacation could have contributed to the spike.
In Mercer County, health district officials reported that Monday's single case involved a woman from the age of 20-30 who is self-isolating at home. Officials also reported seven probable cases, 257 people who have recovered, 63 pending tests, 1,628 negative test results, five hospitalizations, 10 deaths and one probable death from COVID-19.
Of the 362 confirmed cases, 94 are active, according to the district.
Cases are concentrated in Celina with 176. Coldwater accounts for 66 while St. Henry has 53, and Fort Recovery has 31. Other areas with cases include Maria Stein, 13; Rockford, 10; Mendon, seven; Chickasaw, three; Burkettsville, one; and Montezuma, one.
Mercer County received a break on Monday with its one case after officials reported 18 new cases on Friday and another 27 over the weekend.
The number of cases continues to rise in the state. As of Monday evening, the Ohio Department of Health reported 76,168 confirmed and probable cases in the state - an increase of more than 1,200, 9,610 hospitalizations and 3,189 confirmed and probable deaths.

COVID-19 cases/deaths:
Ohio cases 76,168
Ohio deaths 3,189
Mercer County cases 362
Mercer County deaths 10
Auglaize County cases 145
Auglaize County deaths 5