Saturday, August 1st, 2020
Tri Star adds program, hires teachers
By Leslie Gartrell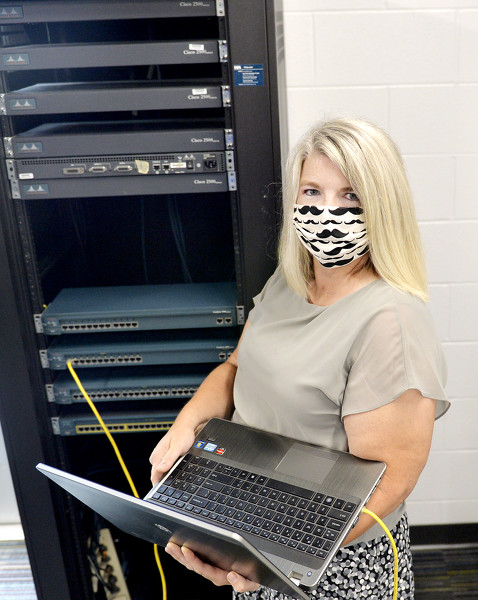 CELINA - Despite COVID-19 complications, Tri Star Career Compact officials are looking forward to an exciting second year at their new location with the addition of a new program and four new teachers.
Director Tim Buschur said the hiring of the new teachers is one of the biggest changes Tri Star has seen since it started.
"We have never had to hire this many new teachers at one time," he wrote in an email to the newspaper. "The only other time was when Tri Star was started."
Buschur said the school had two teachers retire, while their welding instructor was offered another position and left. The addition of Tri Star's new IT/cybersecurity program meant another teacher would need to be hired as well.
Buschur said teachers tend to stay for many years while working at Tri Star, which he said adds to the excitement of the new hires.
"We feel very fortunate that we get very good people and they stay," he said.
The newest teaching additions are Taylor Hesse, engineering; Brian Hess, automotive; Aaron Schmitt, welding; and Alisa Van Overstraeten, IT/cybersecurity.
IT/cybersecurity is a field that's in high demand and growing, Buschur said. The class is the first new program introduced at the new facility, which opened in 2019.
"We're pretty excited to have 24 kids signed up," he added.
Students will learn about networking, ethics, equipment, network security, troubleshooting and a lot more during their studies, Buschur said.
Although COVID-19 has thrown a curveball at schools throughout the country, Buschur said he believes the new facility will benefit the incoming students.
"This new facility will really allow us to do social distancing and have a very safe environment," he said. "This would have been much more difficult in our old facility."
Students and staff have already been doing their part in the fight against COVID-19. Since April, Tri Star has been making personal protective equipment such as rims for faceshields using classroom 3-D printers. The equipment is sent to local medical professionals, including those at Mercer Health and Grand Lake Health Systems.
Buschur said enrollment at Tri Star has increased, with 75 more students signed up compared with last year.
"We are looking forward to the second year," Buschur wrote in the email. "With the coronavirus it will add some excitement, but the first year went very well and the students truly loved the new building."
He added that while staff and students feel a little cheated they did not get to complete their first year in class, students did a wonderful job and truly made their mark.
"The 2020 seniors really set the bar high for future classes at Tri Star," Buschur said, adding that staff cannot wait to get back into action and see the students again.