Tuesday, January 11th, 2022
Council OKs levy renewal
By William Kincaid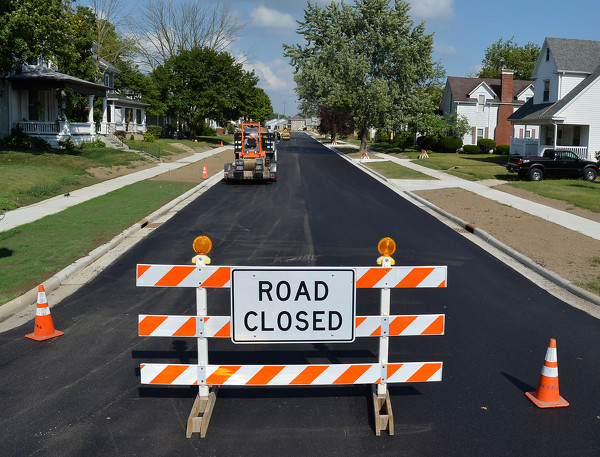 CELINA - City council members on Monday night authorized the placement of a seven-year renewal of an additional 0.5% income tax levy on the May 3 primary election ballot.
Councilors also met in executive session to discuss the purchase of property for public purposes and/or the sale of property at competitive bidding and to hold conference with city law director George Moore to consider disputes subject to pending or imminent court action. No action was anticipated after executive session.
To meet the Feb. 2 filing deadline with the Mercer County Board of Elections, councilors moved to suspend the rules requiring three public readings and passed the resolution as an emergency.
The additional 0.5% income tax has brought in millions of dollars for the city's police and fire departments and street improvements. It expires at the end of this year. City officials have called it a critical revenue stream responsible for launching a residential street improvement program.
"We did not put a percentage (split of revenue). We wanted the freedom to be able to make sure that police and fire were the No. 1 to be taken care of and those streets were secondary - but that's all this money had been used for," mayor Jeff Hazel said.
Councilman Myron Buxton on Monday night asked if councilors should instead seek a 10-year renewal of the levy.
Also, councilman Mike Sovinski had previously floated the idea of pursuing a permanent levy, saying the city would be able to secure financing to complete more road projects and save money in the long run as construction costs will inevitably increase.
Councilors, though, ultimately settled on attempting a seven-year renewal levy.
"I'm in favor of keeping it the seven years. I think the reality is with streets it's just something that's going to have to be budgeted every year moving forward," said councilman Eric Baltzell. "We just went through a period of time, years ago, where the money wasn't allotted for whatever reasons. It's just taking longer to get us back up to speed so I think if we just are good stewards of the money and run the program the way we have been it's going to speak for itself and people will support it again in seven years from now."
Hazel spoke in favor of letting voters have their say in whether the additional income tax should stay in place.
"I do not believe it should be permanent because I think that there needs to be a scorecard. There's got to be some way other than voting somebody into office," he said. "There needs to be another element for the voters to have a say-so."
Sovinski on Monday night said he was fine with pursuing a seven-year renewal, noting he suggested a permanent levy as a way to take advantage of bonding issues.
City officials in the summer of 2010, under former mayor Sharon LaRue, promoted the additional 0.5 percent income tax as a way to balance the budget and prevent police and fire department layoffs. It was approved by voters in November 2010.
Then, in November 2015, voters approved a ballot measure allowing funds from a 0.5% additional income tax levy for police and fire services to also fund much-needed street repairs. The levy also was extended five years to Dec. 31, 2022.