Friday, March 17th, 2023
It's the season for severe weather
By Leslie Gartrell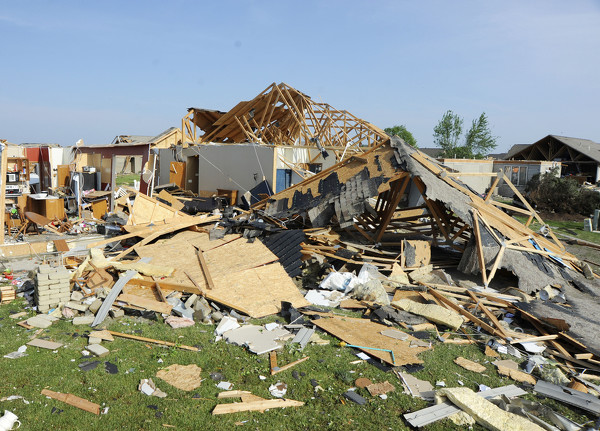 Photo by File Photo/The Daily Standard
Monday marks the first day of spring, bringing with it extra hours of daylight, chirping birds, mild temperatures and blooming flowers.
However, spring in Ohio can also bring severe storms capable of flash flooding, high winds and even tornadoes.
Ohio's spring severe weather awareness week kicks off Sunday to educate Ohioans on how to be ready and prepared when dangerous storms threaten their communities.
A free Ohio weather spotter training class will be held 6-8 p.m. March 27 in the St. Marys Memorial High School commons area. A statewide tornado drill will also be held at 9:50 a.m. Wednesday.
"We're trying to promote safety and make people aware that springtime and into summer is our time for severe weather like storms, lightning, heavy rain, flooding and tornadoes," said Troy Anderson, director of the Auglaize County Emergency Management Agency.
Mercer County EMA Director Mike Robbins said flooding and tornados are the biggest threats to Mercer and Auglaize counties.
Both directors said they've noticed changes in regional weather patterns in recent years. Tornadoes used to occur more frequently in Van Wert County, he said, but it seems that's shifted to Mercer County.
Tornadoes struck Mercer County in 2017, 2019 and 2021.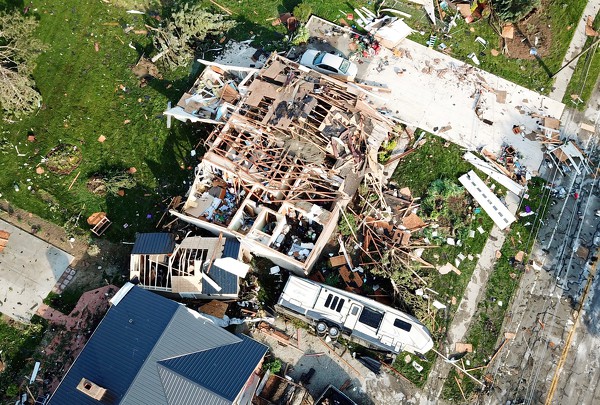 Photo by File Photo/The Daily Standard
On Memorial Day in 2019, a twister tore up northwestern Celina and adjacent areas and left one person dead. The EF3 tornado, with top wind speeds of 150 mph, followed an 11-mile path, according to the National Weather Service.
Two tornadoes touched down in Mercer County on Nov. 5, 2017, wreaking havoc on businesses and residences in eastern Celina and homes and agricultural buildings in Washington Township, causing eight non-life-threatening injuries.
An EF2 tornado that touched down near Fort Recovery on June 18, 2021, caused structural damage, but was not as strong as the 2017 and 2019 tornadoes, Robbins had said.
Robbins said severe storms also seem to start earlier in the year and more frequently than before, noting the county has already experienced strong storms in February and January.
Anderson agreed, saying the region has seen more tornadoes in recent years.
"Flooding and the amount of rainfall has also been up," he said. "There'a a lot more localized flooding."
La Niña can be thanked for the extra rain, according to Anderson. La Niña refers to the periodic cooling of ocean surface temperatures. During La Niña, fall tends to be warmer and drier than normal while winters tend to be wetter than normal.
After experiencing non-stop La Niña conditions for three winters, the National Oceanic and Atmospheric Administration on March 9 announced the tropical Pacific ocean-atmosphere system has transitioned to neutral.
Robbins and Anderson said it's imperative to have a plan in place when severe weather strikes.
"It's important to have a plan on where to go, where to meet up, if you're outdoors where to seek safety, (to know) what places in the house are safe," Anderson said. "It's important to know ahead of time and practice so you're not scrambling."
Families should have a communication plan and meeting place if they get separated during a storm, according to the National Weather Service.
Robbins said people can sign up for local emergency notification systems or download weather apps to stay up-to-date on severe weather. Both directors noted residents can sign up for emergency NIXLE alerts through each county's sheriff's department.
Knowing the difference between a severe weather watch and warning is also imperative. A watch means conditions are favorable for severe weather, according NWS. A warning means severe weather is imminent or occurring.
For more information on severe weather safety, visit weathersafety.ohio.gov, the Auglaize EMA Facebook page or the Mercer County Emergency Management Agency Facebook page.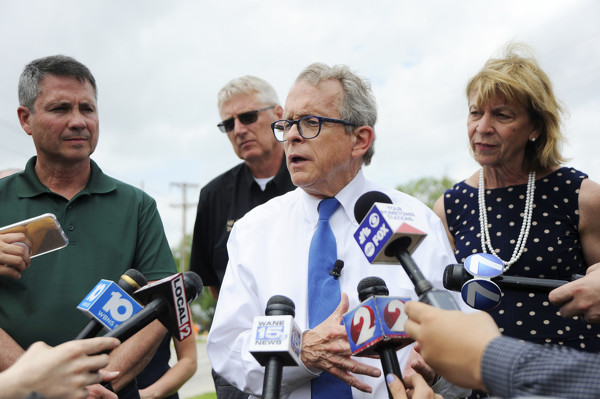 Photo by File Photo/The Daily Standard