Construction of the Coldwater Creek Treatment Train has wrapped up and it is now operating.
Watch how the water is filtered.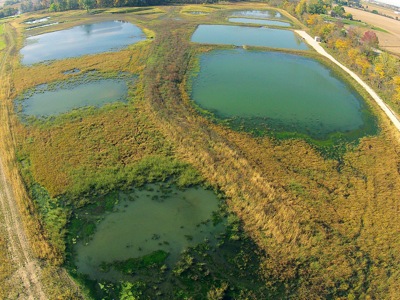 Friday, October 21st, 2016 Edition of The Daily Standard
Online Local News Stories
CELINA - After her squad's match on Thursday, Celina coach Amy Sutter mentioned that after having beaten a team during the regular season, sometimes it's tough to get motivated to face that team again in the postseason. Sutter' . . .
Print and E-Edition Only News Stories
• Officials say little
• Voters to decide Sunday sales issues
• Flaute selected Democrat of the Year at dinner
• Some candidates face no opposition
• Flyers claim sectional title
• Piper named top player in the WBL
• Sutter earns top coach
• Wildcats hold off Rangers in five
• Roughriders of 1981 dominant on field
Local Obituaries
Jordan Jay Bowers, age 34, was called into the presence of the Lord Wednesday, October 19, 2016. Jordan was born June 16, 1982 in Coldwater. Jordan dearly loved his sons Braden and Cashton and will be sadly missed by his brot . . .
Local Pictures
World Pictures
Community Pictures



Online Video

Photo Albums
Friday, October 21

Friday, October 21

Friday, October 21

Thursday, October 20

Thursday, October 20

Tweets by @TheDS_sports