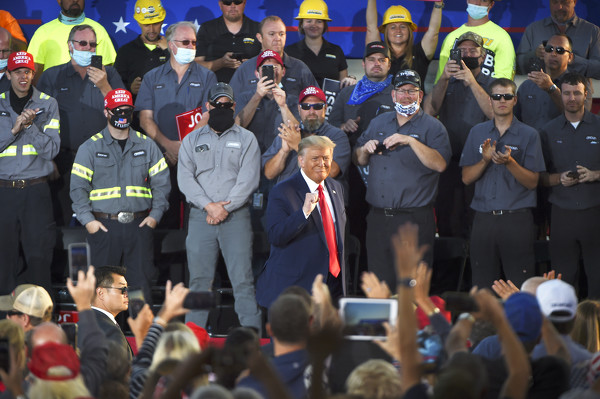 President plays to American workers
VANDALIA - U.S. President Donald Trump stopped in Vandalia on Monday afternoon, delivering to throngs of fervent supporters a clear distinction between himself and Democratic presidential rival Joe Biden.
Celina man charged in June fatal traffic crash
NEW KNOXVILLE - A Celina man has been charged with a second-degree misdemeanor charge of aggravated vehicular homicide, vehicular homicide or vehicular manslaughter in connection to a fatal traffic accident in June.
Rockford patrolman stops 2 teens in stolen car
ROCKFORD - A recently hired Rockford police officer found two runaway juveniles from North Carolina driving a stolen vehicle over the weekend.
Patr
Mercer County COVID-19 cases surpass 1,000
Flu shot clinic set on Oct. 6 at the fairgrounds
CELINA - The number of COVID-19 cases in Mercer County topped 1,000 on Monday as 15 new cases increased the total to 1,001.
In Auglaize County, 14 new confirmed cases raised that county's total to 531.
Minster district to ID 'COVID slide' students
MINSTER - School district officials are working to identify and engage with students affected by the "COVID slide," which may have occurred during last year's transition to remote learning.
Celina school staff lauded for securing grants
CELINA - School board members on Monday commended two staff members for securing grants to benefit students.
Clinton Hirschfeld, technology coordin
Fort students to get free lunches through Dec. 31
FORT RECOVERY - School board members on Monday learned all district students will receive free lunches through Dec. 31.
The district is participati
St. Marys committee reviews requests for COVID help
ST. MARYS - Twenty-seven supplemental appropriation requests, including requests related to a federal buyback program for flood-prone houses and COVID-19-related expenses, were reviewed by city finance committee members on Monday.
Fort council talks COVID funding
FORT RECOVERY - Village council members discussed project updates and COVID-19 funding during Monday's meeting.
The Broadway Street reconstruction
Hellwarth, Tobin elected to SWCD board
Alicia Knapke receives $1,000 scholarship
Garrett Hellwarth, Celina, and Scott Tobin, Coldwater, were elected to the Mercer Soil and Water Conservation District board of supervisors during the Sept. 15 All Ag Meeting and Banquet at the fairgrounds.
Area Roundup
Roughrider golfers beat Redskins
Compiled by Gary R. Rasberry

St. Marys had its best round of the season as all six Roughriders shot 40 or lower in beating St. Henry 145-166 in non-conference boys action at Northmoor on Monday.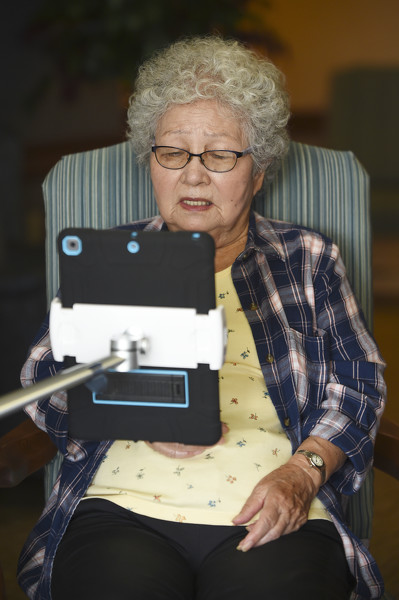 Depression is a common side effect of the COVID-19 pandemic, especially among seniors, who have borne the brunt of the virus.
Tiffany Fishbaugh, a licensed independent social worker, said the pandemic has resulted in more depression in older residents.