Wind Chill Advisory issued January 26 at 3:23AM EST until January 26 at 11:00AM EST by NWS Wilmington
(details ...)
...WIND CHILL ADVISORY REMAINS IN EFFECT UNTIL 11 AM EST THIS MORNING... * WHAT...Very cold wind chills as low as 15 below zero are expected. * WHERE...Portions of east central Indiana and central and west central Ohio. * WHEN...From 1 AM to 11 AM EST Wednesday. * IMPACTS...The cold air and associated wind chill could result in hypothermia if precautions are not taken.
Weather forecast for the Grand Lake area
Wind direction arrow points in direction wind is
blowing toward. Example: wind is blowing
from southwest to northeast.
| | |
| --- | --- |
| avg high: | 33.2°F |
| avg low: | 19.2°F |
| Sunrise: | 7:52 am |
| Sunset: | 5:49 pm |
| Moonrise: | 2:05 am |
| Moonset: | 12:28 pm |
| | |
| --- | --- |
| avg high: | 33.3°F |
| avg low: | 19.3°F |
| Sunrise: | 7:51 am |
| Sunset: | 5:50 pm |
| Moonrise: | 3:20 am |
| Moonset: | 1:06 pm |
| | |
| --- | --- |
| avg high: | 33.5°F |
| avg low: | 19.4°F |
| Sunrise: | 7:50 am |
| Sunset: | 5:52 pm |
| Moonrise: | 4:35 am |
| Moonset: | 1:53 pm |
| | |
| --- | --- |
| avg high: | 33.6°F |
| avg low: | 19.4°F |
| Sunrise: | 7:49 am |
| Sunset: | 5:53 pm |
| Moonrise: | 5:48 am |
| Moonset: | 2:50 pm |
| | |
| --- | --- |
| avg high: | 33.8°F |
| avg low: | 19.5°F |
| Sunrise: | 7:48 am |
| Sunset: | 5:54 pm |
| Moonrise: | 6:53 am |
| Moonset: | 3:59 pm |
| | |
| --- | --- |
| avg high: | 33.9°F |
| avg low: | 19.6°F |
| Sunrise: | 7:47 am |
| Sunset: | 5:55 pm |
| Moonrise: | 7:48 am |
| Moonset: | 5:14 pm |
Indianapolis Radar
6:18 am, Jan 26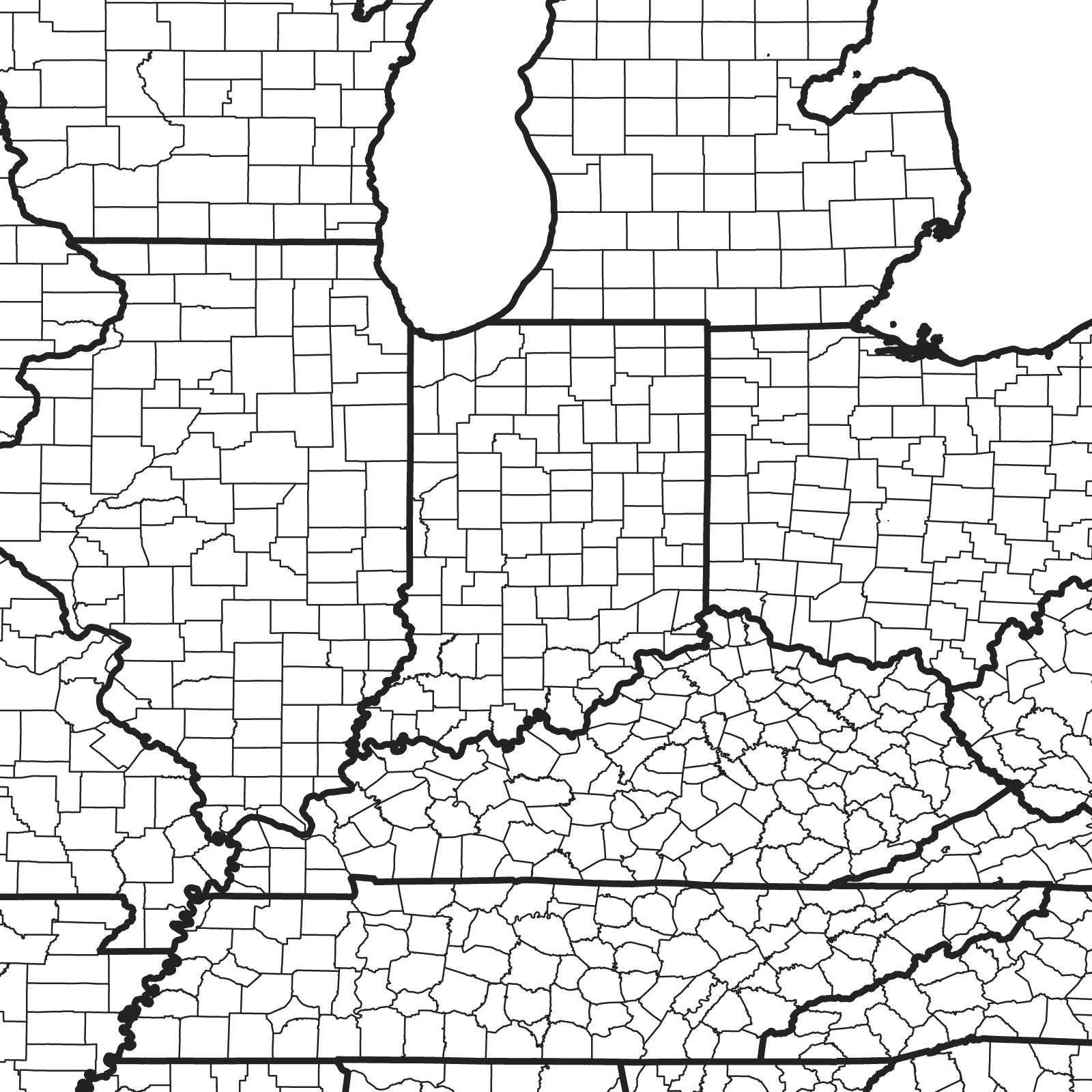 Source:
National Weather Service
Copyright © 2022 Standard Printing Co. All Rights Reserved