Wednesday, October 18th, 2006 Stories in The Daily Standard
Online Local News Stories
Voters in November can choose where smokers can light up, but first they need to take a closer look at the two choices that are sure to confuse many people at the polls. Registered voters can vote yes or no on Issue 4 and Issue . . .
No new Celina school levies appear to be on the horizon for the next few years, according to the five-year financial forecast approved at Tuesday night's board of education meeting. Although the forecast, which is required twic . . .
FINDLAY - The Celina girls soccer team picked up its first win in tournament after defeating the Napoleon LadyCats 3-0 in Division I sectional play at Graham Memorial Stadium on Tuesday. The Bulldogs (14-2-1) now play Elida on . . .
Print Edition Only News Stories
• Employing school nurse under study
• Fort Recovery seeking levy
• Ways sought to boost Rockford's economy
• Financial outlook good for next couple of years
• Speaker talks about leading
• Men sentenced for breaking and entering
• Rangers take down Flyers in four
• Indians beats Cavs to extend hot streak
• Wildcats post sweep of Panthers

Photo Albums
Thursday, September 17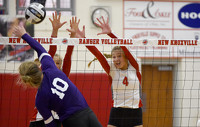 Thursday, September 17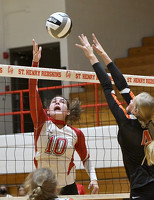 Tuesday, September 15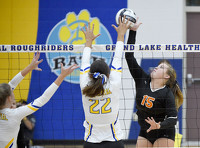 Tuesday, September 15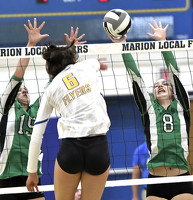 Online Video
Friday, May 1