Friday, July 13th, 2007 Stories in The Daily Standard
Online Local News Stories
A wildlife biologist has been hired to help landowners in Mercer and Auglaize counties gain money from the Farm Bill for conservation practices. Mitchell Hess started in the new position June 15. He works out of the Auglaize Co . . .
Art Wise is steaming mad. He has been fishing Grand Lake for the better part of a century and claims the fishing has never been worse. Now he is turning to the state for answers. "You just can't go out and catch fish anymore . . .
COLDWATER - New Bremen plated five runs in the top of the first, more than enough to stay in the winner's bracket of the 2007 ACME District Tournament with an 18-3 win in five innings over Fort Loramie at Veterans Field in Coldwa . . .
ST. HENRY - Away from the bustling highway of state Route 119 lies a bank barn with a stone foundation rising out of one of the many hills on the farm property. Built in 1855 under the direction of the Precious Blood Society, i . . .
Print Edition Only News Stories
• Fort school employees receive raise
• Age limit for unattended children being discussed by pool officials
• Higher costs, fewer diners puts lunch fund in red
• New Bremen schools get prestigious accreditation
• Ball tournament to fill Celina parks
• Annexation begins on land for business
• Local woman marks 50 years as nun
• Maria Stein woman gets national award
• State funds to help buy new technology
• Aim to eliminate 'Shotgun' fungus
• Workshop offered to teach correct way to fertilize lawns
• St. Henry legion team thrashes St. Marys

Photo Albums
Monday, July 13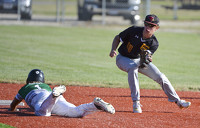 Thursday, July 9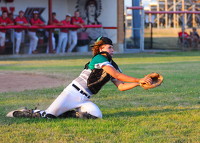 Thursday, July 9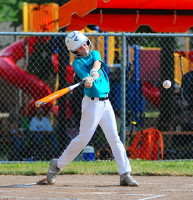 Wednesday, July 1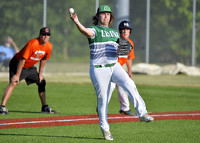 Online Video
Friday, May 1