Wednesday, July 22nd, 2009 Stories in The Daily Standard
Online Local News Stories
A new "Big Bob," the world's largest handmade bass, will be unveiled Saturday at the Celina Lake Festival parade. The bass has been a popular mainstay in the festival's parade since 1965, when the fish float was constructed by . . .
Once again, the state is being sued over flooding caused by Grand Lake's West Bank spillway. This time, 86 landowners have filed a lawsuit in the Ohio Supreme Court seeking compensation for their flooded land along the Wabash R . . .
Christopher J. Redd admits he has some big shoes to fill as the newly named band director for the Marion Local school district. Superintendent Carl Metzger hired the Atwater resident several weeks ago but the board of education . . .
Print Edition Only News Stories
• Administrators net raises
• Renewal levy proposed for Mercer County home, possibly November
• Fair to receive award for outstanding harness racing
• Funds to provide instructional support
• 10-year note approved to pay for Hanover Street reconstruction project
• Coons returning to WCSM
• Same location but new business
• Boutique brings trade show fashions

Photo Albums
Sunday, May 24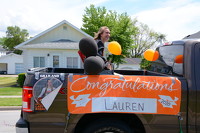 Sunday, May 24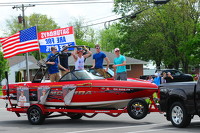 Sunday, May 24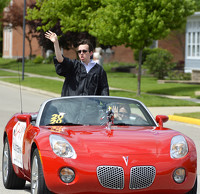 Sunday, May 17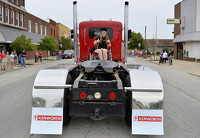 Online Video
Friday, May 1