Friday, April 19th, 2013 Stories in The Daily Standard
Online Local News Stories
CELINA - Mercer County Sheriff Jeff Grey will recommend the police-involved shooting and death of an armed, 39-year-old St. Marys man in Celina on April 10 be presented to a grand jury to determine if any charges should be presse . . .
WAPAKONETA - A longtime director in Auglaize County will retire this summer so she can slow down and travel more. Board of elections director Carolyn Campbell will step down Aug. 1 after seven years at the helm. Prior to her ro . . .
ST. HENRY - Coldwater's softball team took advantage of St. Henry's sloppy play to score early runs and the Cavaliers rolled to an 11-2 win over the Redskins in Midwest Athletic Conference action on Thursday at the Wally Post Ath . . .
Print Edition Only News Stories
• Airport manager: Tower a threat to safety
• Garage sales not what they used to be; many go online
• Commissioners to consider full-time ag educator
• Funds sought for traffic safety fixes
• Hazardous materials training set locally
• Strong start helps 'Skins edge Flyers
• Six-run third inning lifts Celina to victory
• Fort Recovery rallies for 10th win
• Eldora hoping to host season opener Saturday

Photo Albums
Sunday, May 24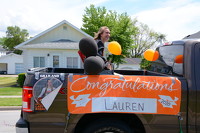 Sunday, May 24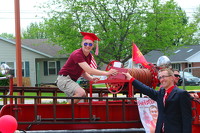 Sunday, May 24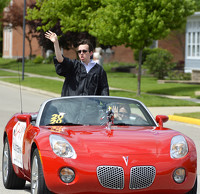 Online Video
Friday, May 1