Friday, October 11th, 2013 Stories in The Daily Standard
Online Local News Stories
CELINA - Christopher Summers made an emotional plea in Mercer County Common Pleas Court Thursday afternoon, apologizing to the former student with whom he had a 28-month relationship and requesting probation so he could spend tim . . .
Mercer County Soil and Water Conservation District board members reviewed three invalid allegations of improper manure application during their regular meeting Thursday. The first allegation was reported on Sept. 10 at the corn . . .
ST. MARYS - If you heard deafening cheers and other celebratory commotion on the west end of St. Marys at around 9 p.m. on Thursday night, it was for good reason. Following their 8-0 drubbing of the Van Wert Cougars, the Rough . . .
Print Edition Only News Stories
• State, county leaders discuss variety of issues
• Montezuma man faces additional charges for firearms possession
• Area bicyclist seriously injured in crash
• Minster sweeps team titles
• Flyers clinch outright MAC championship
• Celina earns share of 25th WBL title in volleyball
• Eldora's last event of the season is UNOH Sprintacular
• Cardinals sweep three from Panthers
• Coldwater knocks off St. Henry for the first time in six years
• Take trip back in time on hike

Photo Albums
Tuesday, April 23
Monday, April 22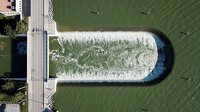 Monday, April 22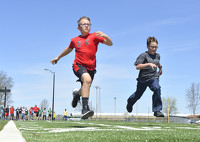 Monday, April 22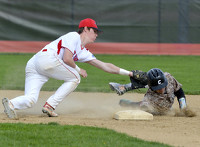 Online Video
Friday, October 12