Tuesday, June 24th, 2014 Stories in The Daily Standard
Online Local News Stories
CELINA - City voters in November will decided whether to repeal a half-percent income tax that pays for police and fire expenses and replace it with the tax of the same rate that would also fund street repairs. City council mem . . .
CELINA - Lucy Rose hopes to squash the competition at this year's fair with her famous jelly and canned foods. For more than two decades she's entered her homegrown and homemade goodies - pies, cakes, candies and freshly canned . . .
Ben Hogenkamp had a whirlwind 24 hours late last week. Hogenkamp, a Minster High School and Wittenberg University graduate, was named third team Division III All-American late on Wednesday evening by the Golf Coaches Associatio . . .
Print Edition Only News Stories
• Coldwater takes steps to collect unpaid fines
• St. Marys firefighters, cops can cash out vacation
• Local robbery suspect makes court appearance
• Celina council moves to buy $365,000 fire truck
• St. Henry council laments funding denial for safe route plan
• Coldwater council talks tree removal, replacement in village
• Nominations sought for county FSA committees
• Bulldogs edged by Indians
• Four-run fourth inning paces Flyers
• M's to play in Coldwater

Photo Albums
Friday, September 18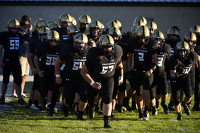 Friday, September 18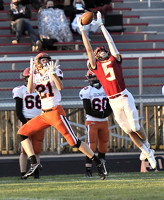 Friday, September 18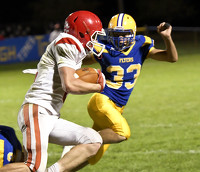 Thursday, September 17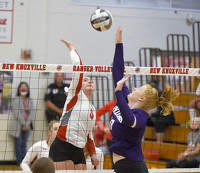 Online Video
Friday, May 1