Monday, July 25th, 2016
Heartbreaking ending for missing child
By Jared Mauch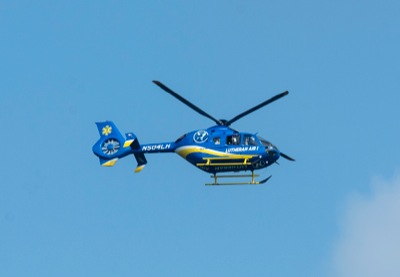 MONTEZUMA - The body of a 10-year-old girl who reportedly had wandered from a home was found in a channel of water Saturday afternoon.
Jade Riggs, 6339 state Route 703, Celina, was found dead by firefighters at about 2 p.m. Saturday during extensive search efforts by area emergency responders.
Officials believe Riggs, who reportedly was autistic, drowned after having fallen into the water, Mercer County Sheriff's Capt. Martin Emerine said this morning.
Riggs reportedly had been last seen at the residence west of Montezuma at about 5:30 a.m. Saturday, when her grandfather was leaving for work. The Montezuma Fire Department was dispatched to the home for a missing child report at about 7:30 a.m., according to a Mercer County Sheriff's Office news release.
Officials believe Riggs went outside after having woken up and fell into the water at that time, the news release said.
More than 90 responders from Montezuma, Chickasaw, Coldwater, Celina, St. Marys Township, St. Henry, Osgood, Burkettsville, South West Mercer, Mendon and Rockford fire departments; Mercer and Auglaize County Sheriff's offices; Ohio Department of Natural Resources-Division of Watercraft; Mercer County Emergency Response Volunteers; Coldwater EMS; and Lutheran Air Ambulance searched nearby woods, fields and water for the girl.
"Although we would have preferred a different outcome, we appreciate the support of the public when we ask them to stay away and let us do our job," Montezuma Fire Chief Ron Schulze said.
Riggs had difficulty communicating verbally due to her disability, making search efforts more difficult, Mercer County Sheriff Jeff Grey said Saturday at the scene. Riggs' grandmother and siblings were asleep in the home when she was last seen, he added.
The property is east of Kozy Kampground. Officials had searched the campsite earlier Saturday morning but asked campers to look again in areas into which a small child could wander, Grey said.