School board discusses barricades
Coldwater
COLDWATER - School officials are looking into installing door barricades to improve school safety.
School board members on Tuesday discussed variou
County approves training at jail
Local academy to use facility
CELINA - Mercer County commissioners on Tuesday approved a resolution allowing a local police academy to use the county jail for a training program.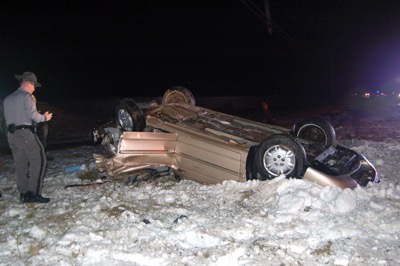 ST. MARYS - Law enforcement officials have obtained two search warrants related to a chase early Saturday morning that ended in a crash on state Route 703.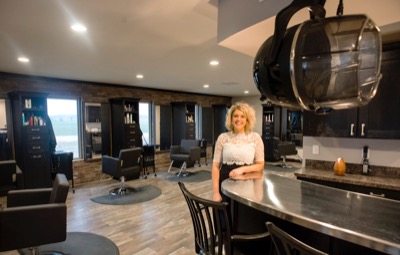 MARIA STEIN - Owner Jackie Arling said business has been great since The Brick Haus Salon opened Jan. 18 at 8005 Flyer Drive, Maria Stein.
"The com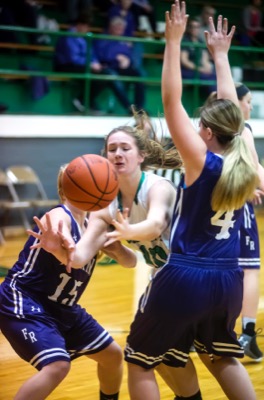 CELINA - Fort Recovery was looking to bounce back after Saturday's loss to Coldwater took the Indians out of contention for an MAC title before Thursday's big game at Minster.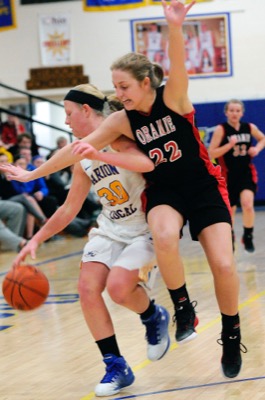 MARIA STEIN - Fort Loramie successfully fought off every Marion Local advance for three quarters of Tuesday's game.
The Redskins couldn't handle what the Flyers threw at them in the fourth.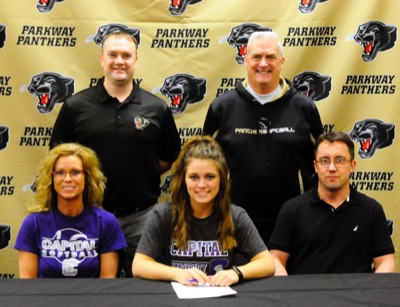 ROCKFORD - Parkway's Alyx Slusher was assured playing time for the Capital University softball team under one condition.
"(Coach Nan Payne) said as long as you're hitting, you'll play anywhere I can put you," Slusher said on Tuesday after signing with the Crusaders.
Wildcats hold on in overtime
Compiled by Gary R. Rasberry

Minster lost a five-point lead in the fourth quarter as Wapakoneta forced overtime, but in the extra session the Wildcats outscored the Redskins 7-4 to hold on for a 39-36 win in a MAC vs. WBL contest in Minster.