Tuesday, March 21st, 2017 Stories in The Daily Standard
Online Local News Stories
CELINA - The Mercer County Head Start Program soon will move to a different location. Celina City Schools Board of Education members on Monday unanimously agreed to move the program from the Franklin School in Montezuma to th . . .
CELINA - The identity of the man who died in the house fire early Monday morning has been confirmed. Jeremy Bricker, 34, was located in the kitchen near the back of the single-family, two-story home at 221 E. Warren St., accor . . .
From staff reports WASHINGTON TOWNSHIP - An Ohio City man was arrested Monday on a drug charge after an investigation into a report of a suspicious person. Shane Richard Burk, 47, of 15921 state Route 709, lot 58, has been . . .
Print Edition Only News Stories
• Officials updating disaster plan
• Large dairy operation approval sought
• Fort council OKs incentives
• Board OKs football coach's resignation
• Celina man found dead in his vehicle
• Celina Middle School teacher has mumps
• Minster school board members get update on scholarship program
• Mercer County road to close
• Oilers, Pioneers ousted in Sweet 16
• Miars resigns at St. Marys
• Saving for the future
• Bulldogs ready to contend in WBL
• Celina has key spots to fill in 2017
• Harlamert will need to re-tool Cavs
• Cavaliers loaded with experience
• Indians look to keep up momentum
• Post aims to make Tribe competitive
• Witt expects Marion to be a winner
• Moeller inherits experienced lineup
• Minster returns several key players
• Hemmelgarn excited to lead Wildcats
• Wells has young squad this season
• Cardinals ready for great 2017 season
• Panthers look to build on solid summer
• Parkway brings back experience, offense
• Deep pitching staff to lead St. Henry
• Redskins ready for breakout season
• St. Marys looks to regain championship form
• Solomon takes over as 'Riders coach
• Bulldogs have experience and depth
• Cavaliers looking to contend in the MAC
• Bevington wants team to reach new levels
• Flyers have quality athletes in program
• Wildcats looking to collect more hardware
• Cardinals seek continued improvement
• Numbers are up for the Panthers
• St. Henry deep and talented on both sides
• Cisco has talented group of Roughriders
• Bulldogs have experience returning
• Hertenstein takes over for Brenneman

Photo Albums
Saturday, February 22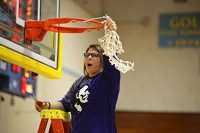 Friday, February 21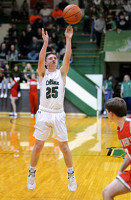 Friday, February 21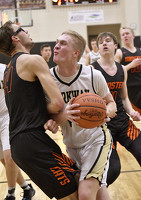 Thursday, February 20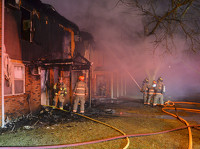 Online Video
Tuesday, February 11