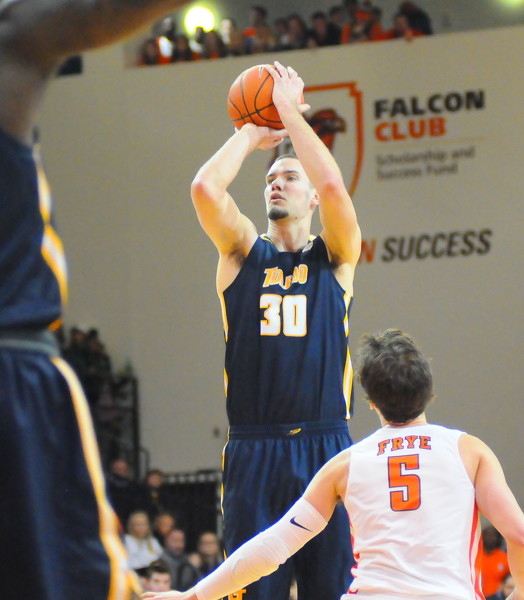 By Colin Foster
BOWLING GREEN - Luke Knapke and his University of Toledo basketball teammates heard boos when they ran onto the Stroh Center floor Saturday in Bowling Green.
That was just fine with the big man from Maria Stein.
"It's so fun," said Knapke after his team defeated Bowling Green 78-71. "I love getting booed. When we came out and got booed, everyone got excited. That just fuels us."
Not every Falcon in the building was rooting against Knapke, though. [
More
]