Wednesday, October 27th, 2021
There's scary stuff out there
Halloween's more fun when it's safe
By Erin Gardner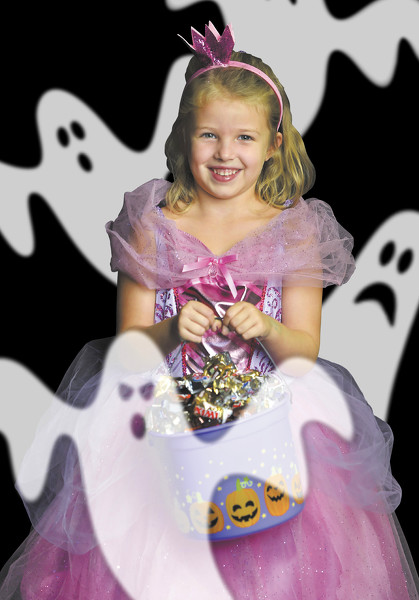 CELINA - The COVID-19 pandemic continues, but that doesn't mean area residents can't have fun this Halloween with some planning.
People who are unsure about whether or not to participate in Halloween activities can look to the Ohio Department of Health and the Centers for Disease Control and Prevention for advice.
The ODH says people should be careful when taking part in trick-or-treating and other events that put them in close contact with people outside their households.
According to the CDC, traditional trick-or-treating - which involves children going door-to-door for treats - is a high-risk activity and should be avoided.
The CDC recommends the following activities to consider in place of trick-or-treating:
• Organize an outdoor scavenger hunt with Halloween-themed items or treats.
• Host a socially-distanced outdoor neighborhood costume contest or parade to show off costumes.
• People from the same household can hold a Halloween movie marathon with spooky treats. Screamers are encouraged to put a little extra distance between themselves and others.
• Families can hold pumpkin carving contests. Movie marathons, pumpkin carving and costume contests can be held virtually so friends from all over can celebrate.
• Take a walk outdoors to admire neighborhood Halloween decorations, or people from the same household can drive through the neighborhood to view decorations.
People celebrating outside their own households should wear a facial covering or mask, wash their hands frequently and keep a 6-foot distance from others, according to the CDC.
"A costume mask should not be used unless it is made of two or more layers of breathable fabric that covers the mouth and nose and doesn't leave gaps around the face," according to ODH. "Do not wear a costume mask over a protective cloth mask because it can be dangerous if the costume mask makes it difficult to breathe. Instead, consider using a Halloween-themed cloth mask."
Instead of traditional trick-or-treating the ODH recommends people hand out individual bags of candy.
Mercer County Sheriff Jeff Grey offered some suggestions - both COVID-19-related and otherwise - this Halloween.
"I think that just being careful and making sure that the kids are washing their hands … and using sanitizers after they trick-or-treat," Grey said. "As far as eating the candy and stuff, the candy should be, if it's individually wrapped, the candy inside should be okay."
Grey also advised of other safety precautions parents can take regarding where their children go to trick-or-treat.
"One of the things that (parents) can do is they can go to the sheriff's office website and go to our sex offender page and search the neighborhood where their kids will be trick-or-treating so that they make sure that their kids don't go to the home of a sex offender," he said. "Also make sure that your kids' costumes are bright where they can be seen and make sure that your kids would be able to see through their masks or whatever kind of costume they have."
Grey said kids should travel in groups while trick-or-treating and should not go to strangers' houses.
Being aware of suspicious-looking candy is not a new concept, and Grey emphasized parents should be cautious of their kids' hauls.
"I think parents should pay close attention to the candy that they get and examine the stuff that is wrapped," he said, "I wouldn't let your kid eat any homemade candy or fruit or anything like that … because you don't know if they put something in it. Examine the wrappers to make sure that they haven't been opened or that they don't have a needle or a pinhole in the wrappers."

The following trick-or-treat and Halloween events will be held throughout the local area:
Minster
Oct. 28: Trick-or-treat, 6:30-8 p.m.

St. Marys
Oct. 28: Trick-or-treat, 6-7:30 p.m.

Mendon
Oct. 30: Trick-or-treat, 4-6 p.m.; chili supper and costume judging will follow.

Montezuma
Oct. 30: Trick-or-treat, 6-8 p.m.

Rockford
Oct. 30: Pre-trick-or-treat, 4-6 p.m. at New Horizons Church and trunk-or-treat in the church parking lot from 5-6:30 p.m.; trick-or-treat in the village, 5-6:30 p.m. Candy and a free book are available at Rockford United Methodist Church.

New Bremen
Oct. 31: Parade, 1:30 p.m., and trick-or-treat, 3:30-5:30 p.m

Celina
Oct.31: Parade, 2:30 p.m. with judging at 2:15 p.m. in the south Main Street municipal parking lot and trick-or-treat, 4-6 p.m.

Coldwater
Oct. 31: Parade, 1:30 p.m. at Memorial Park, and trick-or-treat, 2-4 p.m.

Fort Recovery
Oct. 31: Costume parade, 2 p.m. at the high school common with judging at 2:30 p.m at Van Trees Park and trick-or-treat, 3-5 p.m.

Maria Stein
Oct. 31: Trick-or-treat, 1-3 p.m.

St. Henry
Oct. 31: Parade, 1 p.m. at the intersection of Walnut and Washington streets, and trick-or-treat, 2-4 p.m.