Wednesday, June 29th, 2022
Mercer Fair ready for fun
By Leslie Gartrell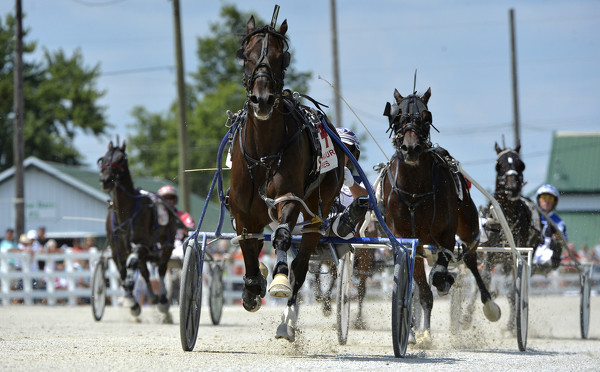 Photo from The Daily Standard Archives
CELINA - Mercer County Fair organizers are encourage community members to submit their best entries to the fair's open show competitions Aug. 12-18.
Fair manager Cara Muhlenkamp at a media preview event on Tuesday said the open show competitions are time-honored events that remain an important part of the fair today.
The competitions are a chance to highlight generational recipes, talents and techniques, or one's own unique creations.
"It was something you did as a family," she said of the competitions. "Things have kind of changed, but it's still something that's very important for the fair and what makes up the fair."
There are numerous categories to compete in, Muhlenkamp said, including floral, home goods, fine art and agriculture. There are also open show categories for harness racing, beef, dairy cattle, goats, sheep and swine.
"Maybe your daughter is talented with art, and we want to see it come to the fair," Muhlenkamp said. "Go to grandma's house, and maybe you'll find that quilt that she quilted years ago and bring it in here. Then bring grandma to the fair, because she loves to see when she gets a blue ribbon still."
There are children and adult categories ranging from amateur to professional, Muhlenkamp said.
Fair social media and communication coordinator Rachel Reichert said there are several new categories open this year, especially in the fine arts, floral and agriculture departments.
All open show competition submissions can be entered beginning Friday, according to the 2022 Mercer County Fair booklet, and all entries close at 5 p.m. Aug. 5.
Contest entries must be listed on an entry blank, which are included in each fair booklet. All exhibitors must have an annual ticket or exhibitor ticket, which costs $30 and admits one person into the fair all week Aug. 12-18.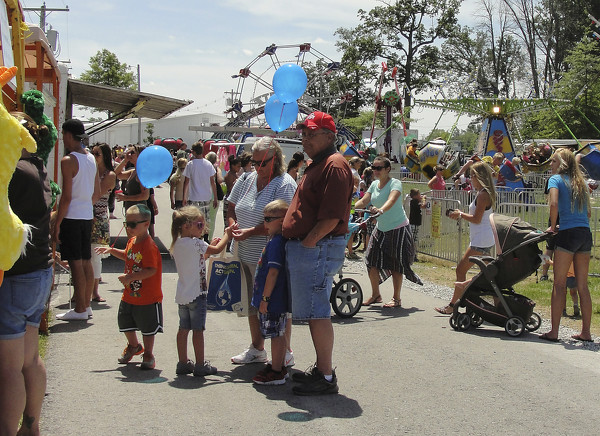 Photo from The Daily Standard Archives
Reichert noted there are also several discount days at the fair this year.
During "Monday Madness" on Aug. 15, fairgoers will pay only $3 per person from 3-6 p.m. "Munchie Monday Madness" will also run on Aug. 15, in which select vendors will offer some of their fan-favorite fair foods for $3, Reichert said.
During the weekdays of Aug. 15-Aug. 18, tickets are $5 before 5 p.m. or $6 after 5 p.m., Reichert continued. Tickets are $8 for individuals ages 9 and older Aug. 12-14, and children ages 8 and younger enter free with a paying adult each day of the fair.
Veterans and senior citizens enter free with a valid I.D. on Aug. 16. Kid's Day is Aug. 17, featuring games and crafts all over the fairgrounds. Daily ride bands will be sold at a discount for $12, Reichert noted, which usually cost $15.
Pre-sale ride packets cost $50, which will be available only through Aug. 11. Rides will be open from 4-11 p.m. Aug. 12; 1-11 p.m. Aug. 13-14; 4-11 p.m. Aug. 15-16; 1-11 p.m. Aug. 17; and 4-10 p.m. Aug. 18.
The fairground admission gates will be open from 8 a.m.-10 p.m. daily.
Reichert said the complimentary Trams-R-Us shuttle will transport fairgoers across the fairgrounds from 10 a.m.-10 p.m. She said the shuttle makes several stops at predetermined locations and makes stops approximately every 15 minutes.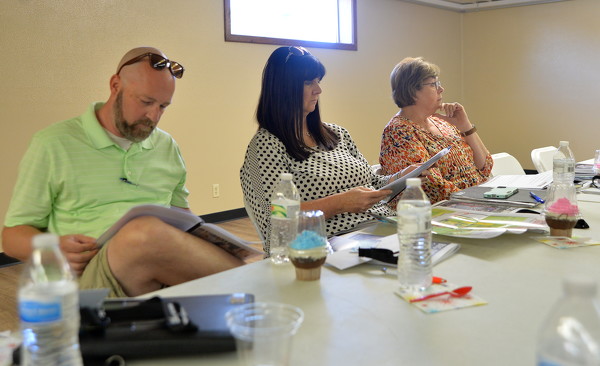 Photo from The Daily Standard Archives
Additionally, there are parking changes for this year's fair. Muhlenkamp said handicap parking will be available at Gate B off of Main Street, while all other general admission parking will be directed to the general admission gate on the west side of the grounds near Machine Pro Technologies.
Muhlenkamp said there will be limited permit parking available for purchase. Interested individuals should contact the fair office at 419-586-1379 for more information, she said.
Muhlenkamp noted organizers added an extra 700 tickets for the Roots and Boots country concert on Friday night, featuring Collin Raye, Sammy Kershaw, Aaron Tippin and special guest Colt Ford.
Friday night grandstand tickets are $35, track, box and handicap tickets are $50 and party pit tickets are $60. The party pit is standing room only.
Tickets are also available for the Christian concert on Saturday featuring For King and Country with special guest Gable Price and Friends. Grandstand and handicap tickets are $30, while track and box tickets are $40.
Tickets for both concerts can be purchased online or by calling the box office at 419-586-3239.