Special Weather Statement issued November 27 at 4:16AM EST by NWS Wilmington
(details ...)
...WINDY CONDITIONS POSSIBLE TODAY... Southwest winds of 10 to 20 mph with occasional gusts to around 40 mph can be expected later this morning and into this afternoon as a low pressure system moves through the Ohio Valley. Use extra caution when driving today, especially if operating a high profile vehicle. Secure outdoor objects.

Tuesday, October 4th, 2022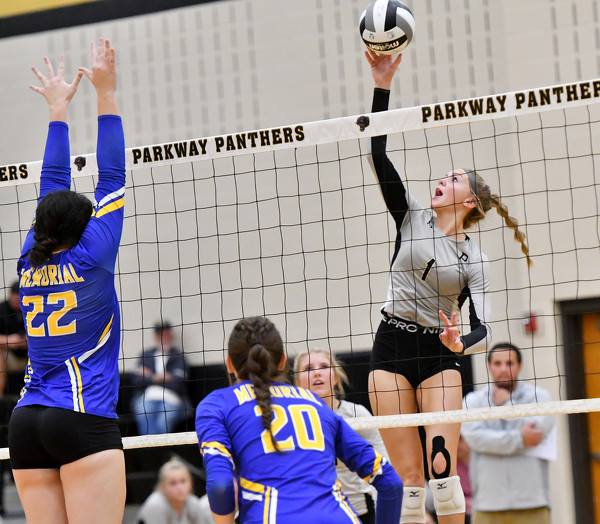 Photo by Nick Wenning/The Daily Standard
Related online story:
ROCKFORD - It appeared at first that the St. Marys-Parkway volleyball matchup was going to be a back-and-forth encounter.
Parkway won the openi [
More
]
Additional pictures on this date
Copyright © 2022 Standard Printing Co. All Rights Reserved