Wednesday, February 1st, 2023
Search goes on for missing man
Beavercreek man, 79, was reported missing Monday
By Leslie Gartrell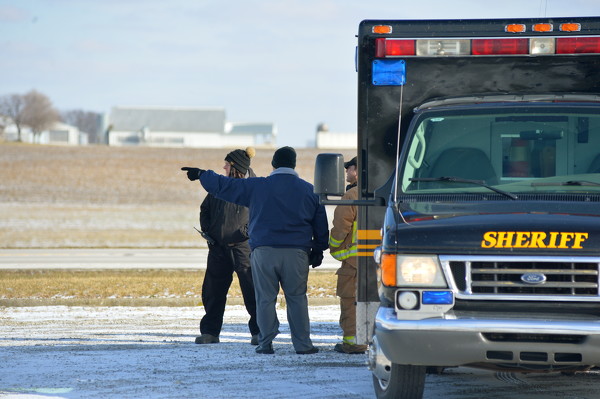 Photo by Paige Sutter/The Daily Standard
CELINA - A 79-year-old endangered Beavercreek man remained missing on Tuesday night as temperatures dropped below 20 degrees.
Robert Hageman, who has dementia, was initially reported missing at 8:08 p.m. Monday to the Beavercreek Police Department, according to Mercer County Sheriff's Office Capt. Megan Baker.
His vehicle, a 2005 silver Buick Lesabre, was found near the Overdrive venue on U.S. Route 127 on Tuesday, and a deputy was on the scene at 11:55 a.m., Baker said.
A search party of deputies and Coldwater and Montezuma fire department volunteers searched for Hageman, she said. The Celina Police Department also lended an all-terrain UTV vehicle to search nearby fields, while a K9 unit and drones from the sheriff's office were also deployed.
Baker said the party searched a couple miles in each direction of where the vehicle was found, including fields, creeks and the edges of woods. They also searched nearby farm properties and buildings with the permission of property owners, she said.
Additionally, officials contacted area hotels and businesses to the north and south of the Overdrive to check if he had been seen, Baker said.
The captain said deputies cleared the scene around 4:30 p.m. Tuesday. Hageman was still at large at 8:30 p.m. Tuesday as the temperature dropped to 19 degrees.
Hageman is 5'11" with gray hair and blue eyes and weighs 156 pounds, according to the sheriff's office. Those with information on Hageman's whereabouts should contact the sheriff's office at 419-586-7724.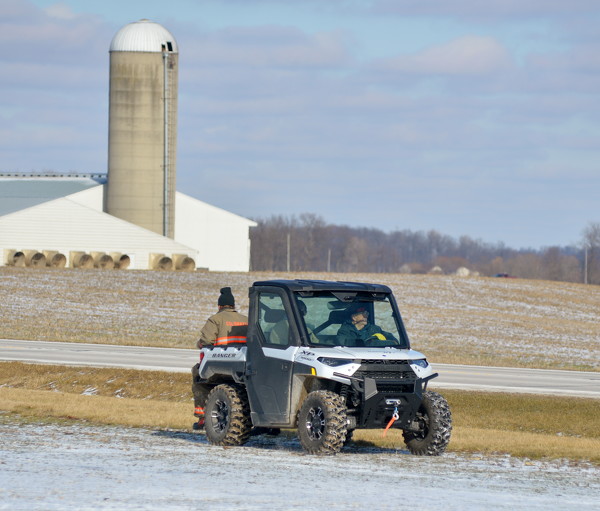 Photo by Paige Sutter/The Daily Standard