Tuesday, February 7th, 2023
Building towards the future
Montgomery Field renovation project slated to get underway
By Gary R. Rasberry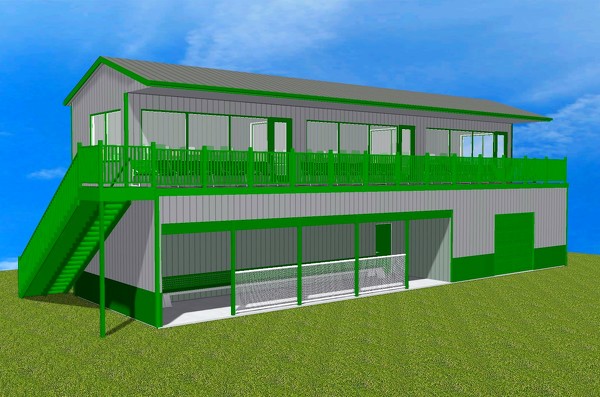 Submitted Photo
CELINA - Plans for the renovation of Eastview Park's Montgomery Field will get underway soon, with the hope that the moves will help build the baseball programs for Celina High School, Wright State University-Lake Campus, Celina ACME and Grand Lake Mariners that share the facility in the spring and summer.
"I liken it to throwing a pebble in the water and watching the ripples go out farther and farther," said Mariners team president Bill Montgomery. "I don't really know. Anytime you're something positive, you don't have to know the end result. Sometimes those things take care of themselves. I think it's going to be a big deal and a source of pride for the community."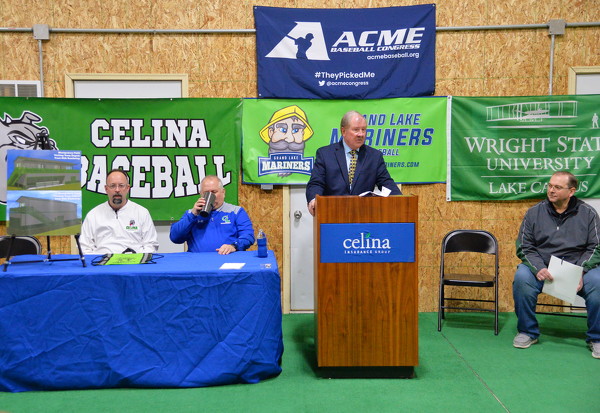 Photo by Paige Sutter/The Daily Standard
At a press event on Monday morning at the CAPT Baseball Complex at the field, the plans for the project, which will include renovations to the CAPT complex along the first base line and a new third-base dugout with luxury boxes, were revealed.
"We're super stoked and excited," said John Dorner, the Mariners' general manager and head baseball coach for Celina High School.
"This development process has been going on officially six months, but probably for two years we were looking at things (and saying) 'How can we improve this?' "
The project will begin with addition of a locker room with space for 30 lockers on the second level of the CAPT Complex along with a coach's office, a merchandise area and new flooring. From there, a new third-base dugout and luxury boxes will be built after the season once funds become available through contributions. A third phase, which includes a new scoreboard, is slated for later in 2024.
"We are anticipating starting (Phase One) in the next couple of weeks," said Dorner during the presentation. "We'll get the permits and get things rolling with RCS (RCS Construction)."
Montgomery Field is in use from late February, when the Lake Campus baseball team begins its season, through July and early August, when the Mariners finish their summer wood-bat league season. The Celina City Schools baseball program and the summer ACME baseball program use the field in the spring and summer.
In addition to those games, the ACME Baseball Congress will hold its Junior ACME state tournament at Montgomery Field in July. Other tournaments, including the ACME state tournament - and possibly OHSAA tournament games - will be in the cards down the road.
"We're looking at other tournaments," said Dorner. "Bill Rockwell, who works with our youth division for the Grand Lake Mariners, is working on possible tournaments in future years with the (Mariners) youth program.
"We're hoping to host a lot of things that we haven't even thought about that may become a real possibility," continued Dorner. "The turf field itself is something that bring in events like that."
The additional events at Montgomery could lead to more business in Celina, said Dorner.
"I think it should greatly increase restaurant activity by bringing in more people to the community to see Wright State play, or Celina play or Grand Lake or ACME play," said Dorner. "I think that could also increase hotel business."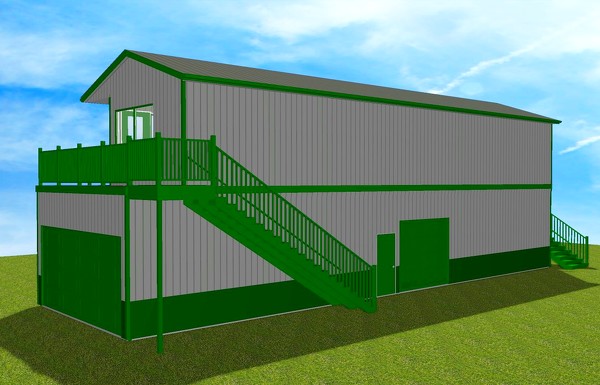 Submitted Photo
Dorner hopes that selling naming rights to the three luxury boxes will help with the estimated $300,000 price tag for Phase Two.
"If we can find three corporations or business basically getting purchasing rights on the luxury suites, we're looking for $50,000 per suit, that will cover half of the Phase Two project," said Dorner. "There will be a lot of perks with the sponsorship."
"All these things are going to make this place special."
The Mercer County Civic Foundation will handle donations, which are tax-deductible, for the Montgomery Field Project. Sponsorship levels go from patrons for donations betweeen $100 and $249 up to Ultimate for those who donate $5,000 or more. Forms will be available on the Mariners website at www.grandlakemariners.com and at Montgomery Field and Celina High School.
"It's not 'if' the money is raised. It's 'when' the money is raised. It's going to take a lot of commitment," said Montgomery.
Montgomery Field Project Phases:
Phase One: CAPT complex renovations
Estimated timeline: ready before start of Mariners' season
• Coaches office upstairs west end
• Locker room upstairs east end
• Merchandise area ground level
• Air conditioning
• New dugout benches and equipment racks
Phase Two: Third base dugout and luxury boxes
Estimated cost: $300,000
Estimated timeline: Fall (pending funding)
• Raze and replace current third-base dugout; new dugout will be modeled after first-base dugout, including restroom
• Move electrical bank of lights and outlets currently behind dugout
• Umpires locker room with shower, restroom, separate entrance
• Storage space, including for batting practice cage
• Three luxury boxes upstairs featuring outdoor stadium seats, indoor tables, AC
• Naming rights and primary access to be sold to local businesses for $50,000 apiece
• Available for rent by groups and businesses when unused by sponsor
Phase Three: Other Additions
Estimated cost: TBD
Estimated timeline: TBD
• New scoreboard, with batter's eye in centerfield
• Message board to display schedule near Eastview Park entrance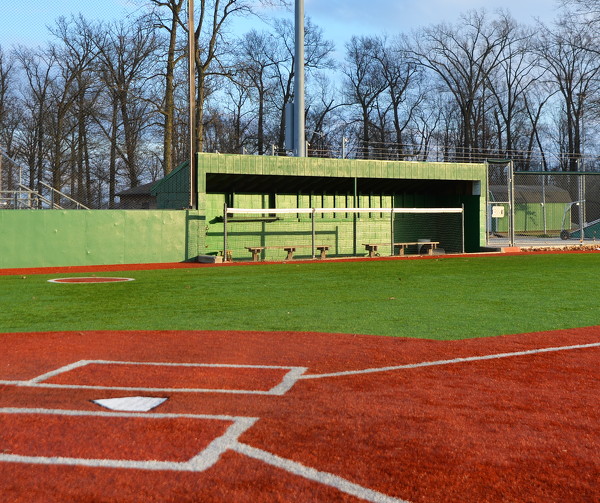 Photo by Paige Sutter/The Daily Standard