Tuesday, February 13th, 2007 Stories in The Daily Standard
Online Local News Stories
FORT RECOVERY - The state is offering $1.3 million to Fort Recovery school district to help rebuild or renovate its existing high school building. The school has less than two weeks - until Feb. 26 - to accept or reject the off . . .
Option 1 • Total square footage: 91,217 (renovated 61,876, new 29,341) • Cost: $11.4 million, including $1.3 million paid by state and $10.1 million from taxpayers • Local millage: 8 to 9 mills • Estimated cost to taxpay . . .
Doug Billerman knows all about deer accidents. As an insurance adjuster with Celina Insurance Group, he has handled more accidents involving the swift-moving critters than you can shake an antler at. The 32-year-old Billerma . . .
With both teams losing a game due to cancellation at some point during the season, Celina and Fort Loramie got together on Monday night at the Fieldhouse for a non-league matchup. In a game that had plenty of twists throughout, . . .
Print Edition Only News Stories
• Celina's regatta to be part of national championship
• Board considers alcohol testing
• Students will be speaking Chinese at Marion Local High School next year
• Funding approved for improvements along pathway
• Village street crew ready to weather snow
• Two long-term teachers retire
• Students give their imput on school lunches
• Coldwater takes WBL champs to overtime
• Celina falls on the road at TCC

Photo Albums
Wednesday, June 29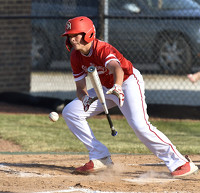 Wednesday, June 29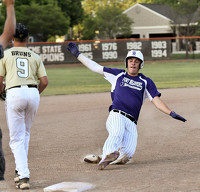 Wednesday, June 29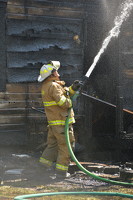 Tuesday, June 28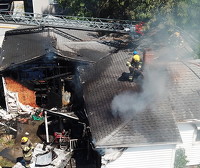 Online Video
Friday, February 4