Wednesday, June 25th, 2008 Stories in The Daily Standard
Online Local News Stories
Area motorists are not the only ones feeling the pinch at the gas pump. Law enforcement agencies share the pain in the wake of soaring prices. Those costs have officials taking a close look at routine patrols and cheaper modes . . .
COLDWATER - Two of the perennial powers in ACME met up on Tuesday for a doubleheader. In Game One, Coldwater used a five-run third and solid relief pitching from Alex Geier to defeat Defiance 7-3. In the nightcap, Defiance, t . . .
Mercer County's latest centenarian is Alma Retta Crouch (family and friends know her as Retta Crouch) of Celina, who is observing her 100th birthday today. She was born June 25, 1908, in an old cabin on Pine Road, near Wabash, . . .
Print Edition Only News Stories
• Fort Recovery school trying to plug roof leak
• Rockford to get funds for village improvements
• Two levies to go on ballot
• Financial meeting set to discuss funds for festival fireworks show
• Teacher's contract negotiations continue
• Mother and son go to ER after carousel horse breaks
• Little Caesars opens in Celina
• Celina BOE briefs
• Banquet facility in Celina has new owners
• Parkway blanked for final four frames in loss to Bath

Photo Albums
Thursday, October 21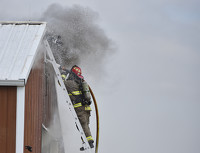 Thursday, October 21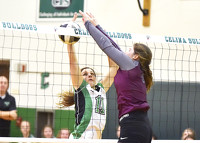 Wednesday, October 20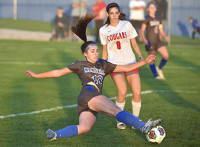 Wednesday, October 20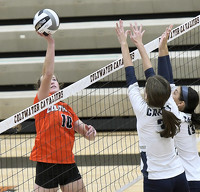 Online Video
Tuesday, June 1