Wednesday, April 15th, 2009 Stories in The Daily Standard
Online Local News Stories
A wrong house number and an inability to track the location of the emergency call complicated firefighting efforts at a house that burned to the ground early Tuesday morning in rural Celina. Michelle Franck, 8185 Township Line . . .
Mercer County Economic Development Director Larry Stelzer has announced his retirement after working nearly two decades to help secure jobs and businesses in the area. Stelzer, 62, announced his plans this week, with his retire . . .
The Mercer County DARE Boosters and Franklin Township trustees will hold the first ever Family Fun DARE Walk-a-Thon on May 16 from 9 a.m. to 3 p.m. at the Franklin Township Park in Montezuma. Walkers, bicyclists and skaters can . . .
It's not unusual during the summer for a young man to sign up for a baseball team that will do a lot of traveling. For Greg Schoen, though, his travel will require a passport. The Celina freshman will have the opportunity to . . .
Print Edition Only News Stories
• Citizen objects to volunteer day as forced labor
• Parking vote likely won't be held soon
• Board sees results collected on CCD religion program survey
• Evening of ordinances held in St. Henry
• Geese population getting shaken up
• McSports awarded loan for Celina expansion
• Updated 5-year forecast OK'd
• Identity theft policy passed
• Riprap placed at two spots; more planned as weather allows
• Four injured in crash near New Bremen
• Planning to put a new roof over the heads of many
• Area business to get cars sparkling
• Romer's buys West Lake Villa
• Minster sweeps home track meet
• Interest in gardening grows with the times

Photo Albums
Saturday, May 14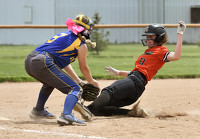 Friday, May 13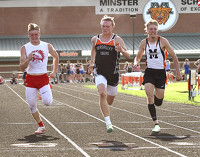 Friday, May 13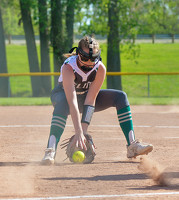 Friday, May 13

Online Video
Friday, February 4