Friday, October 9th, 2009 Stories in The Daily Standard
Online Local News Stories
Two Celina subdivision developers did not follow city standards when installing their roads. And somebody, possibly city taxpayers, must pick up the costs of any future fix-it work. City council members at a streets and alley . . .
COLDWATER - The annual Gene Weber Lions Cross Country Invitational, due to its timing and location, is usually a good indicator of how the Midwest Athletic Conference, held a week later on the Coldwater course, could shape up. . . .
Urban Grevenkamp spends nearly every afternoon ringing doorbells and peddling household goods in a fashion rarely seen these days. The embroidered letters on his beige baseball cap and red jacket identify him as a "Watkins" man . . .
Print Edition Only News Stories
• Grant sought for growth and land use project
• SWCD staff cuts possible
• Two unused lots up for sealed bids
• Officials recommend vacating Celina alley
• The blue stands alone
• Wildcats qualify for state tournament
• St. Henry rallies after losing the first game
• Flyers now perfect through 20 games
• Ruhlman brothers are competing for a title
• A pair of doubles teams reach district play

Photo Albums
Thursday, May 13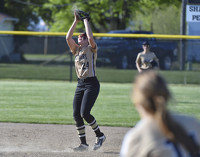 Wednesday, May 12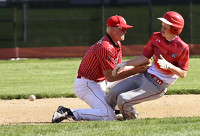 Wednesday, May 12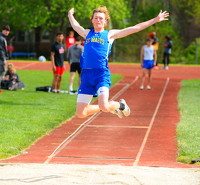 Tuesday, May 11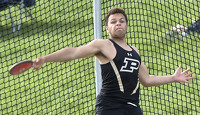 Online Video
Wednesday, April 21