Wednesday, December 2nd, 2009 Stories in The Daily Standard
Online Local News Stories
An 18-year-old Celina man faces multiple charges after he allegedly entered a local church on three separate occasions and took items ranging from hand-held bells to electronic equipment. In addition, grand jurors indicted two . . .
Mercer County commissioners this week agreed to hire a company to re-design the Web site of the county's economic development office. The contract stipulates the commissioners - on behalf of the economic development office - wi . . .
The last time Coldwater tangled with Youngstown Ursuline in a state championship game, it turned out to be a game that would be talked about along with other great state championship games. While many Cavalier fans may only rem . . .
Print Edition Only News Stories
• 140 stumps and logs removed at Grand Lake
• $3.6 million-plan unveiled for Minster downtown street
• Death of St. Marys man ruled as traffic fatality
• More bridge projects on the list for 2010
• Marion Mutual Insurance doubles customer accounts
• Lamm's Insurance finishes construction of office
• Homan's Insurance renovates Chickasaw house to meet expanded office needs
• Luth powers Parkway to dominating victory
• St. Henry starts strong and holds on
• Cavs, Roughriders swimmers begin

Photo Albums
Saturday, January 28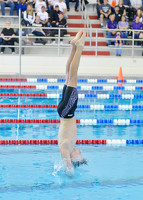 Friday, January 27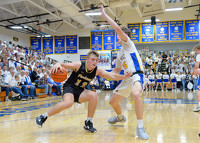 Friday, January 27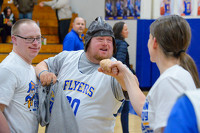 Friday, January 27

Online Video
Thursday, January 26