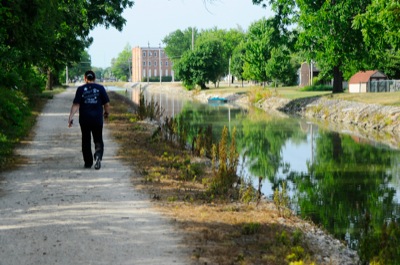 Officials to form focus groups
Plans to improve the Miami-Erie Canal corridor are progressing as officials work to create community focus groups.
Linda Amos of Poggemeyer Design
CELINA - Emergency helicopters were called in for at least two people involved in a Sunday morning single-vehicle accident that damaged the northeast corner of the Celina High School football stadium.
Weekend Roundup
Compiled by Gary R. Rasberry

The Minster Wildcats won the 2016 ACME Baseball Congress Junior ACME state championship with three wins over the weekend in Archbold.