Friday, March 13th, 2020
Schools scramble; events canceled
Closed for coronavirus
By Leslie Gartrell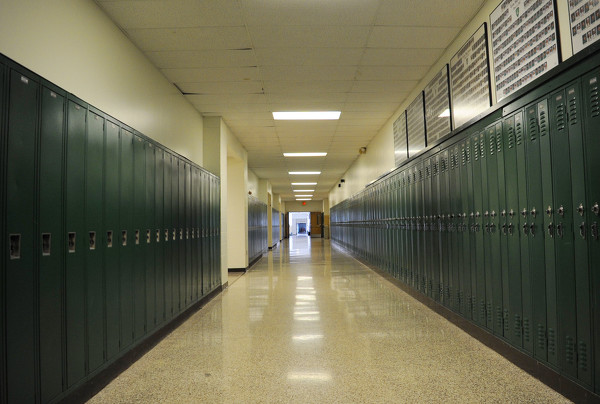 Local educators are among those scrambling to deal with the governor's order to close all kindergarten through 12th-grade schools in Ohio for three weeks due to the ongoing novel coronavirus crisis.
Leaders of businesses, churches and social groups also are taking steps to avoid gathering large groups of people. Events including this weekend's St. Patrick's Day celebration in St. Henry have been canceled.
Mercer County Health District officials are still awaiting the results of a COVID-19 test on a Mercer County person. Health administrator Jason Menchhofer said he expects to receive the results today.
At the end of school on Monday, all K-12 schools will close through April 3, according to a news release. The order includes all public, community and private K-12 schools. However, the order does not apply to Ohio's child care system, which includes day care centers and home-based child care providers.
The announcement came as Ohio Department of Health Director Amy Acton issued an order banning gatherings of more than 100 people. The ban exempts airports, workplaces, restaurants, religious gatherings, weddings, funerals and other events.
The order stipulates that during the extended closure, educators should work to provide education through alternative means. Mercer County Educational Service Center school districts are planning the transition from traditional education to remote learning, according to a news release from multiple school districts. Classes are tentatively scheduled to resume on April 6.
School districts may employ tools traditionally reserved for weather closures such as online education and blizzard bags, a way for students to review lessons and complete work at home, Celina City Schools superintendent Ken Schmiesing said. The bags are usually used for students without internet access at home, and students receive packets of information to use.
"Our main goal is to provide the best, most accurate communication and up-to-date information to our families," he added.
Schmiesing said district officials would like to end the school year as planned, but acknowledged extra days may need to be added due to closures. While nothing was concrete, the state may make allowances for state testing.
According to the Ohio Department of Education, the window for state testing in English language arts is March 23-April 24. The testing window for mathematics, science and social studies is March 30-May 8. School districts select 15 consecutive school days, including makeups, within each test window, according to ODE.
Coldwater Village Exempted Schools superintendent Jason Wood said he believes the department of education and the governor will have some flexibility and common sense when it comes to testing.
"Obviously, this is unprecedented times," he said.
Paolo DeMaria, state superintendent of public instruction at ODE, noted the closures are uncharted territory.
"We know this action causes disruption to established routines and expectations, but it was a necessary step to slow the spread of the outbreak," DeMaria said.
Wood also emphasized the critical role the Mercer County Health District has served as the COVID-19 outbreak continues to evolve. Department employees have been hard at work, constantly communicating with educators and updating them with information whenever possible, he said.
"The Mercer County Health District has been outstanding to work with," Wood said. "We're lucky to have them."
Nearby colleges and universities reacted to the situation earlier this week. Wright State University suspended in-person classes on Tuesday and announced classes will resume via remote learning beginning March 16. Both the Dayton and Lake campuses and administration will remain open. On-campus food services and residential housing at both campuses and libraries and computer labs will remain open.
Students may return to their homes or remain in on-campus housing. All official university events, receptions, gatherings and student activities are suspended until further notice, as well as all university-sponsored foreign and domestic air travel.
Defiance College on Tuesday announced students will resume classes in a 100% online format on Wednesday, extending spring break by two additional days. College officials said they hope to resume in-person classes after April 3. Residence halls will remain open for all residential students and dining services will resume Tuesday. All Defiance College offices will remain open with regularly scheduled hours.
The University of Northwestern Ohio on Tuesday announced it will suspend in-person instruction after Thursday. Food services will continue as a grab-and-go service only. Students residing at university dorms may remain in their residence. Previously planned international student trips for internships, learning experiences or conferences have been suspended.
Numerous cancellations preceded the announcement across the state, as well as locally. The following events have been canceled or rescheduled:
• All activities for Sunday's St. Patrick's Day Celebration in St. Henry are canceled.
• St. Paul's United Church of Christ Open Table free community meal, originally scheduled for Tuesday, has been canceled.
• The National Weather Service Wilmington Office Weather Spotting Class, originally scheduled for March 30, has been canceled.
• The Auglaize PERI Chapter 9 luncheon, originally scheduled for April 7, has been canceled. The next meeting is scheduled for June 2 at the Wapakoneta Eagles Aerie.
• Phi Beta Psi Sorority purse bingo, originally scheduled for Sunday, has been rescheduled for March 21, 2021. Purchased tickets will be valid for the new date.
• The Niswonger Performing Arts Center will close until April 6. Broadway's "Finding Neverland," scheduled for Saturday, is canceled. Patrons will be fully refunded. The "I Am, He Said" concert on March 21 is rescheduled for June 14. Tickets sold for the concert will be honored.
• The St. Peregrine prayer service at the Maria Stein Shrine of the Holy Relics, originally scheduled for Sunday, has been canceled.
• The Celina Rotary Charity Dinner and Auction, originally scheduled for March 21, has been changed to an online auction. The auction will be from 9 a.m. March 21 until 9 p.m. March 22 at celinarotary.org/auction.
• The Auglaize/Mercer Counties Family YMCA will not issue any guest passes until at least April 6. Members and all non-members enrolled in programs may still use the facility and attend their classes. Active Older Adult activities and classes will run as scheduled, but YMCA officials recommend any member with a weakened immune system or underlying health condition to stay home. Yoga on Monday/Wednesday at 11:15 a.m., 5:30 p.m., and 6:45 p.m. at the south branch YMCA, Minster, and Fridays at the north branch YMCA, Celina, is canceled until March 30.