Thursday, June 25th, 2020
Summer gets retro with hot rods
By William Kincaid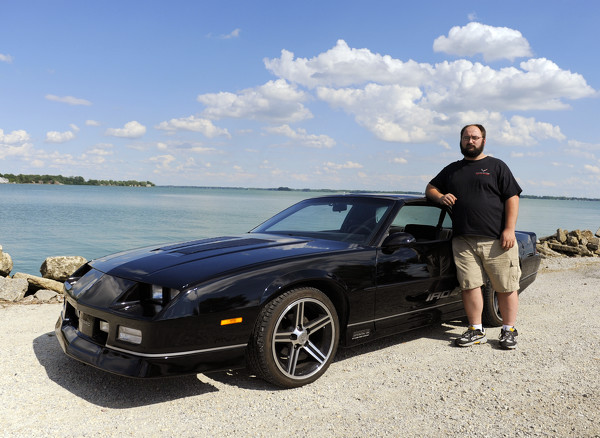 CELINA - Scores of classic cars are expected to take to the streets in the heart of Celina on Friday evening as part of an event aiming to rev up the lost culture of cruising and offer some fun to make up for the COVID-19-triggered cancellation of summer events.
Amos Clifford, a Celina resident and car enthusiast, organized "Friday Night Lights: Cruising Into the Past" for Celina after attending similar events in Fort Recovery, Van Wert and Spencerville.
"A bunch of the other towns have been doing it because with all the social-distancing requirements they couldn't have car shows," Cliffordsaid. "There hasn't been anything to do so they're like, 'well, let's don't have a car show, but we'll cruise like everybody used to.'"
Clifford hopes as many as 500 cars to join the parade of cruisers.
"You're going to see the old muscle cars. You're going to see the new muscle cars and everything in between," Clifford said. "I know we're going to have some Corvettes coming. Anything anybody wants to bring that they're proud of and people might want to see."
Clifford said drivers will meet at 6 p.m. at the parking lot of the West Bank Road boat launch. At 7 p.m., the convoy of cars will head north on West Bank Road, continue onto Main Street, turn west on Summit Street, down Touvelle Street, south on Main Street and then go back to West Bank Road, Clifford said.
He envisions people coming out to get a close look at the cars and stopping in at downtown restaurants and businesses. Also, food trucks will be set up in a parking lot near the NAPA Auto Parks store at 401 S. Main St., Clifford said.
"Everybody will be out and about and cruising. You can see your favorite cars. You can go out and get some food. I think this will be fun for anybody," he said.
The cruise events at other nearby towns were popular, Clifford said.
"Everybody had their yards packed. Everyone was out in lawn chairs watching," he said.
The event is planned to run through 10 p.m.
Clifford said he got the OK from some city officials before proceeding with his plans.
"I do believe this is a really fun event for people to be able to see these classic cars," Celina Mayor Jeff Hazel said. "I think it's unique in that it's not just hearing the cars start up. People are going to be able to actually see the cars driving."
Clifford said if Friday night's event succeeds, he plans to organize other cruises in the future.
"That used to be what they used to do. You used to go cruising on Friday nights," the 37-year-old said, his comment bringing to mind scenes of teenagers driving up and down hot spots in movies such as "American Graffiti" and "Dazed and Confused."