Monday, June 20th, 2022
There's A Lifeguard Shortage
Officials find it harder to hire seasonal help
By Leslie Gartrell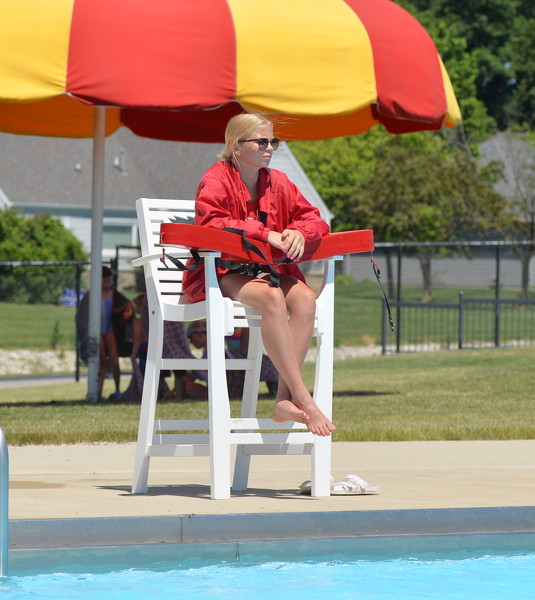 Photo by Paige Sutter/The Daily Standard
As residents flock to pools to escape the brutal heatwave bearing down on the Midwest, some villages and cities struggled to hire enough lifeguards to keep normal operations afloat.
In the months leading up to the summer season, officials from villages and cities across both counties said their parks and recreation departments had difficulties hiring lifeguards. Many began offering higher pay and additional benefits to incentivize people to apply.
While most are now staffed and operations are back to normal, some officials also have said they've struggled to find other seasonal help such as park workers, groundskeepers and maintenance workers.
St. Marys city safety service director Greg Foxhoven said it has become increasingly difficult to hire lifeguards over the last three or four years.
Although the pool was able to open on Memorial Day weekend, Foxhoven said there have been times the pool had to close early due to the shortage.
"We're no different from other parks or places (that are also dealing with the shortage)," he said. "It's more difficult, more challenging. Even finding seasonal help has become difficult."
Foxhoven said the city has had difficulty hiring not just lifeguards, but also other types of seasonal help, such as the putt-putt golf course which has also had to close early on occasion.
The city used to have college kids lined up for seasonal jobs when they returned home for summer vacation, he said. That's no longer the case.
"We've started reaching out to retirees to work (seasonal jobs), and they've taken it up a lot," Foxhoven said. "We've recruited them out of semi-retirement to work for us, and they've done a great job."
At Grand Lake St. Marys State Park, park manager Dave Faler said the pool had been open Thursdays through Mondays due to a limited staff of lifeguards.
However, Faler said that will soon change once additional lifeguards are brought on board.
"I had been running with four until (June 10) and I finally got some applicants so I could fill another five positions," Faler said. "We will be open seven days a week."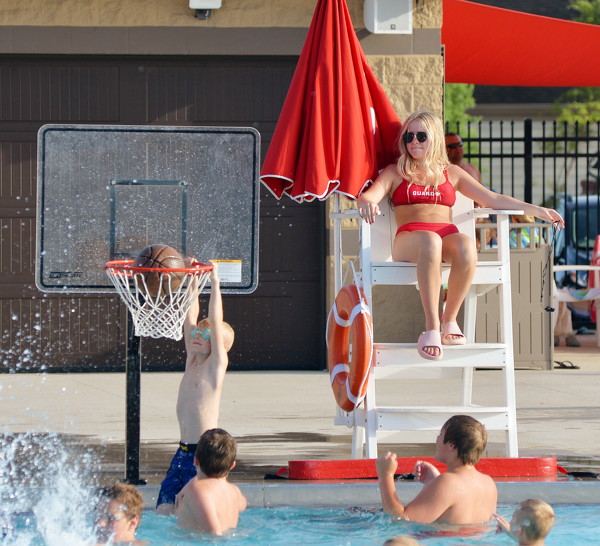 Photo by Paige Sutter/The Daily Standard
In New Bremen, village council members in March heard a free family pool pass was offered to pool employees and their immediate family within the household to entice applicants.
In nearby Minster, village administrator Dan Harrod in April told village council members the parks and recreation department also had a hard time hiring.
"We need a lot more than that to operate the pool on a daily basis," Harrod had said. "I think there are not enough kids anymore who want to do that stuff (lifeguard)," he said, saying youths have a wide variety of other activities keeping them busy.
Village officials Fort Recovery asked council members and community members to get the word out about hiring lifeguards and other seasonal positions for several months.
"We have enough lifeguards. We can always take more, but we have enough," Fort Recovery village administrator Randy Diller said in May. "We're still waiting for park workers, so if anybody knows anybody that wants to work at the park, we just can't seem to find anybody."
Fort Recovery council member Scott Pearson at the May meeting said he hadn't heard of the village having such difficulties hiring seasonal help before.
"Last year we worked at it a little bit, too, but not like this year," Diller had said at the May meeting. "We're still looking… starting pay is around $10. And that might be something we have to look at. There's so many opportunities for young high school kids to work nowadays… you go to J&M (Manufacturing), JR (Manufacturing), (Fort Recovery) Industries. They can make some pretty good money for a high school kid."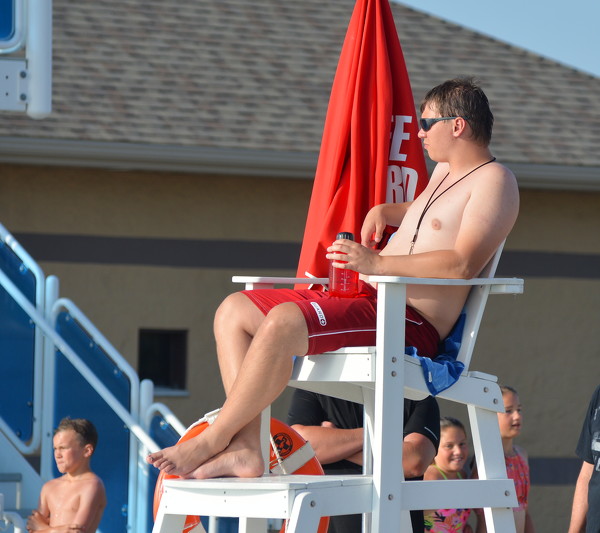 Photo by Paige Sutter/The Daily Standard
Local cities and villages aren't the only ones to struggle with the shortage. States and local governments across the country have reported having challenges finding summer help, with many increasing pay to lure applicants.
In Chicago, 686 people had applied to become lifeguards and none had been hired - the candidates needed their certification from the American Red Cross, which had only recently resumed training following the COVID-19 pandemic.
Chicago pools won't open until after the Fourth of July weekend due to the shortage. Pools were initially expected to open for the summer on June 24, although the Chicago Park District had been warning that a nationwide lifeguard shortage could affect pool openings.
In Lewes, Del., "Swim at your own risk" signs were placed on the beaches as a result of staffing shortages. And in Philadelphia, the city had only enough lifeguards to open 18 of its 65 public outdoor pools.
Even with paying competitive wages, not every individual is qualified to be a lifeguard.
All potential lifeguards have to be certified through a class that tests their knowledge and swimming skills. The certification can cost anywhere from $275 to $385 depending on the service.
Some organizations, such as Grand Lake Health/Premier Health South YMCA of Minster, cover the costs of training to lower the barrier for entry and incentivize applicants.
- The Associated Press contributed to this story.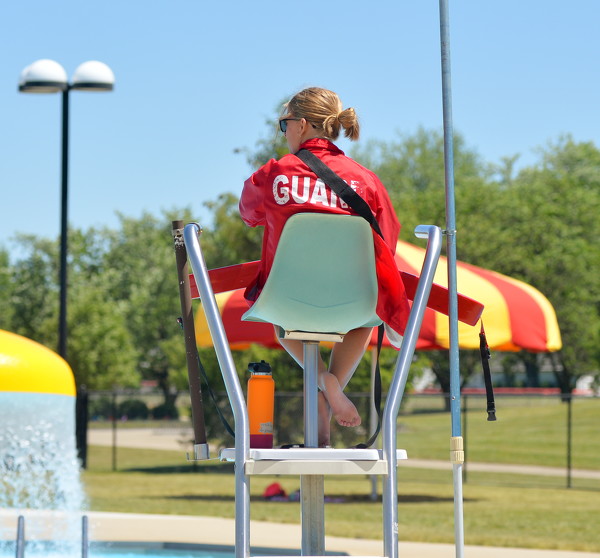 Photo by Paige Sutter/The Daily Standard