Friday, September 23rd, 2022
Hunter Ed 101
Wise hunters advocate common-sense safety
By Leslie Gartrell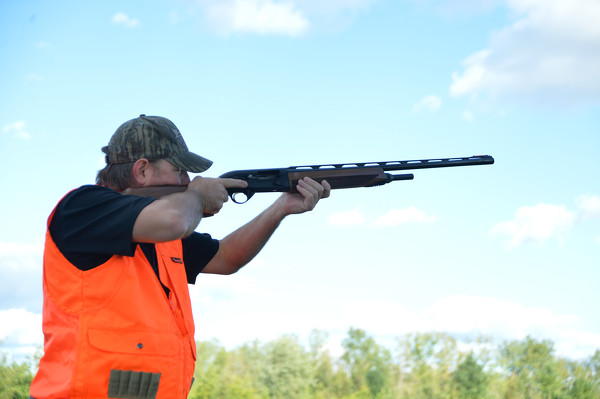 Photo by Leslie Gartrell/The Daily Standard
CELINA - Fall is one of the best times of year to get outdoors and explore, whether it be hiking, camping or simply sitting by a bonfire.
For many Mercer and Auglaize county residents, fall is also the season for another favorite outdoor activity: hunting and trapping.
Hunter of all kinds who need to brush up on their safety skills ahead of the hunting season can sign up for free Ohio Hunter Education at the Mercer County Sportsmen's Association, 6876 Anderson Rd., Celina, this Saturday and Sunday.
Individuals, families, new and experienced hunters are welcome to attend the classes, which will cover topics such as firearms and ammunition, wildlife management, shooting, bowhunting, personal safety and survival, responsibility, care of game and ethics.
The course begins with hunter education on Saturday, followed by a review and the hunter's license exam on Sunday.
Jason Ruble, 50, St. Marys, will instruct the course along with Terry Kittle. Ethical hunting can be good for both humans and the ecosystem, he said.
Hunters enjoy not only the bounty of the harvest, but also precious time spent with family and friends, all while keeping animal overpopulation at bay, according to Ruble.
"The truth is most hunters love animals as much as or more than anyone else," he said Thursday. "If it wasn't for hunters, there'd be overpopulation, especially with deer. It's all a matter of balance. We're part of the ecosystem, too."
The hunter education course on Saturday will focus heavily on safety, including proper firearms handling.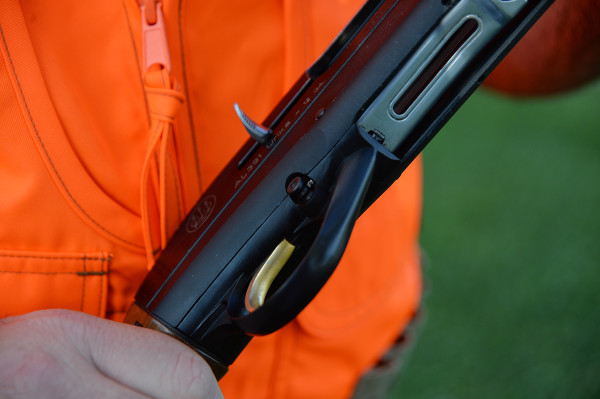 Photo by Leslie Gartrell/The Daily Standard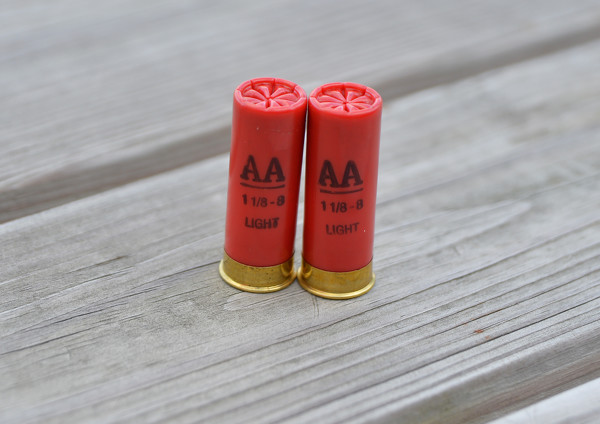 Photo by Leslie Gartrell/The Daily Standard
Ruble said the No. 1 rule when hunting with nearly any weapon is to keep it pointed in a safe direction. For guns specifically, hunters should treat every firearm as if it were loaded.
"We teach about keeping your finger off the trigger, keeping the safety on until you're ready to use it, keeping the gun unloaded while transporting it," he said.
Hunters must wear a hunter orange or camouflage hunter orange vest, coat, jacket or coveralls when hunting any wild animal except for waterfowl during the youth deer gun season, deer gun seasons and the deer muzzleloader season, according to the Ohio Department of Natural Resources.
Mercer and Auglaize counties have a three deer bag limit, while the statewide bag limit is six deer, according to ODNR. Only one deer may be antlered, and hunters may not exceed an individual county bag limit.
Aside from safety, Ruble said there's also a large emphasis on ethics. Killing wild game humanely is important, as well as treating the animal with respect after killing it.
For example, Ruble said good marksmanship is essential to minimize animal suffering. All wild game should be quickly field dressed and cared for.
He also instructs hunters not to carelessly display their catch by keeping a truck's tailgate open with game inside or displaying a carcass on the front hood or bumper, as it's often offensive to many.
Responsible hunters also demonstrate respect for the land as well as land owners, Ruble said. When hunting on private property, hunters should always get permission first before going afield.
Cleaning up after a hunt including throwing away any trash, spent shells, cartridge cases and field dressings, if applicable, is also important, he added.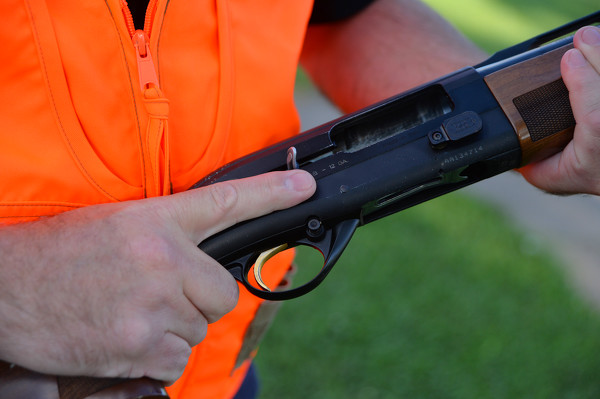 Photo by Leslie Gartrell/The Daily Standard
Hunting ethically is important to dispelling misconceptions and stereotypes of hunters, Ruble said.
"People think hunting is all about the kill, but it's a very, very small part. It's a lot more about camaraderie, the time spent together with friends and family," he said. "The culmination is the kill, but it's a very small percentage of the hunt, a very small percentage of the enjoyment."
Although hunting may seem intimidating to newcomers, hunting can be an enriching sport for people of all ages and abilities, he continued.
"With waterfowl (hunting) the day starts with getting ready, getting your dog, your best buddy ready. Taking a boat ride across the lake, sitting in the duck blind with your friends, drinking coffee and eating breakfast, watching the sunrise over the lake," Ruble said.
"Or (with deer hunting) sitting in the tree stand and watching the forest come to life, hearing the birds sing … sharing the harvest … feeding family, friends and coworkers," he continued. "It's that camaraderie, everyone coming together over the plate of food you have in front of you."
Ruble said registration for hunter education will remain open until Saturday. Interested individuals can register by calling 1-800-WILDLIFE or on wildohio.com. He said they will also accept walk-ins if space remains.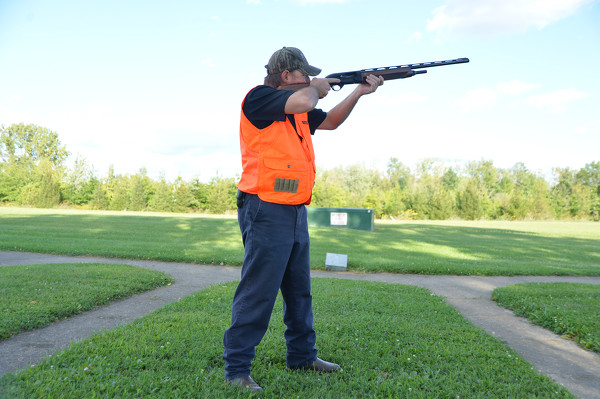 Photo by Leslie Gartrell/The Daily Standard