Wednesday, November 23rd, 2022
Learning Ropes, Paying Dues
St. Marys band making rounds of Nashville venues
By Leslie Gartrell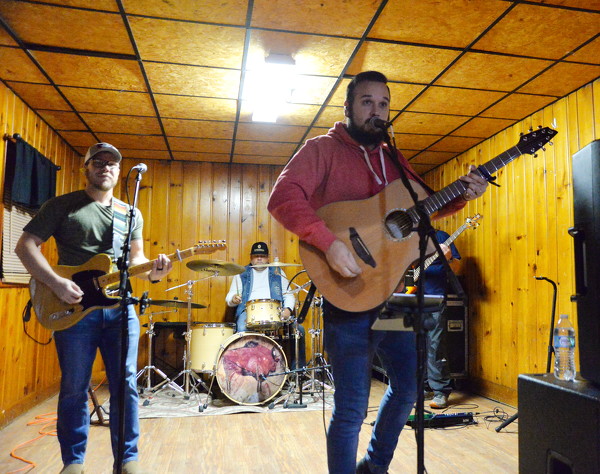 Photo by Paige Sutter/The Daily Standard
ST. MARYS - Before country music stars can grace the stage of the revered Grand Ole Opry in Nashville, Tennessee, many will cut their teeth at the legendary bars and venues dotted along historic Broadway Place.
One of the most celebrated venues is Tootsie's Orchid Lounge, a three-story Nashville mainstay where country music legends such as Willie Nelson, Patsy Cline, Waylon Jennings and Tom T. Hall drank. It's also a proving ground for up-and-coming bands, singers and songwriters from across the country.
Now, the St. Marys-based Forty Acre band will test their mettle with an early performance at the lavender-colored lounge this Sunday.
The four-piece country cover band has a long week ahead them. After playing at E&R's Pub in Yorkshire tonight, the band will embark on a miniature tour of Tennessee, according to frontman and guitarist Josh Barnes.
The band kicks off their Tennessee weekend with a prime time 9 p.m.-midnight performance at Whiskey Cowgirl in Chattanooga, followed by a show at 404 Bar and Grill in Nashville on Saturday night.
Forty Acre formed in 2017 with members Barnes, 30; bassist Luke Yahl, 53; drummer Jody Poff, 47; and guitarist and vocalist Justin McBride, 33, all of St. Marys.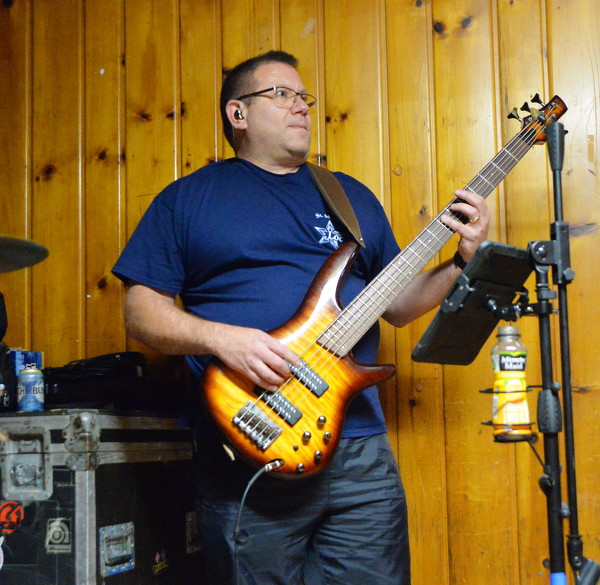 Photo by Paige Sutter/The Daily Standard
The band's name is inspired by Forty Acre Pond in St. Marys, Barnes said, a place each band member grew up around and remember fondly.
After playing together for several years in the Wayne Street Church band, the friends decided to form a group of their own. Since then, the high-energy, hit-playing band has performed in bars and music festivals throughout the region.
"When we get together, the four of us, it's like we're brothers," said Yahl. "We always have a good time. Being the oldest one in the band, it gives me energy. We work so well together that I think it really shows."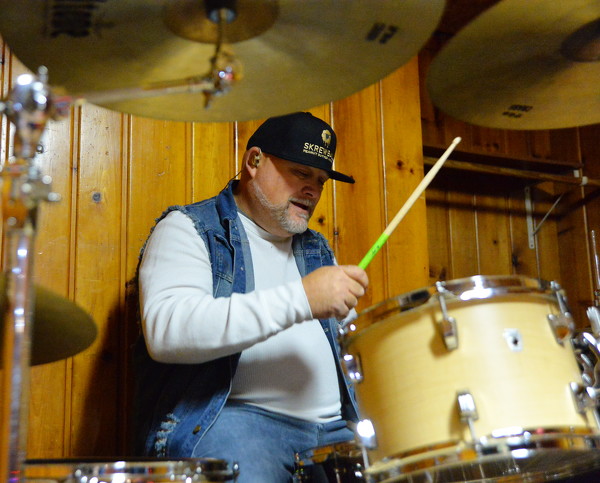 Photo by Paige Sutter/The Daily Standard
Poff, who handles the band's bookings, said he sends dozens of emails and cold calls in order to get Forty Acre's name out and book gigs.
Having played in Chattanooga, Tennessee, before, Poff said he managed to get the contact information of Tootsie's main booking official and reached out with little expectation of hearing back.
"Of course I put together a little marketing pitch, if you will, and I sent it to him," he said. "Doing bookings, you can send out 100 messages and maybe get three replies. You get told no a lot."
Soon after, Poff had his answer.
"I sent it by text and over email and he replied by text and said 'Hey, I'd like to give you guys a shot,'" he said. "For him to even respond to me, I had to check twice."
The booking agent wanted the band down to Nashville within a few days, but the men had to decline; it was too short notice.
All the same, the contact was serendipitous. With their performances in Chattanooga and Nashville after the Thanksgiving holiday already booked, the stars aligned and Forty Acre secured a spot to perform at Tootsie's.
"Getting the chance to play on Broadway … and the world-famous Tootsie's, it's just like 'Wow, not only do we get to play our very first show on Broadway, but we get to play in the most famous bar on Broadway,'" Poff said. "There's a couple of stages in my life that I've said I wanted to play on, and Tootsie's was one of them."
Now that the band has a chance to prove their worth at Tootsie's, Barnes said the next step is even more important: getting asked to come back.
"I think that'll kind of be the notch in the belt. I think getting the chance is a really, really cool thing… but I've always measured success as getting a chance to come back," he said. "Something that would be cool (would be playing) annually or semi-annually … have more planned out, get a bus and go down or something."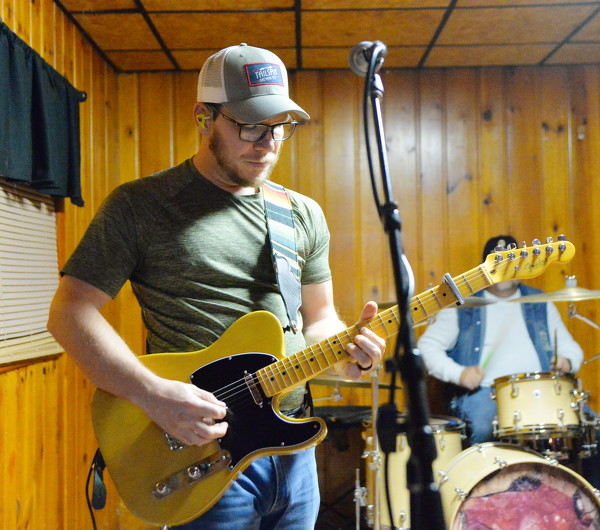 Photo by Paige Sutter/The Daily Standard
Although the opportunity to get invited back for a show is on each band member's mind, the men said they are dedicated to their local roots.
"Our goal as a group is not to move to Nashville or New York (or) play in Denver," McBride said. Their goal is to stay local, stay together and play the music they love.
"Playing in Nashville is incredible. But part of the angle, at least kind of what we've talked about, is being able to show that there's really good quality talent locally," Barnes said.