Friday, September 15th, 2023
John Seibert Jr.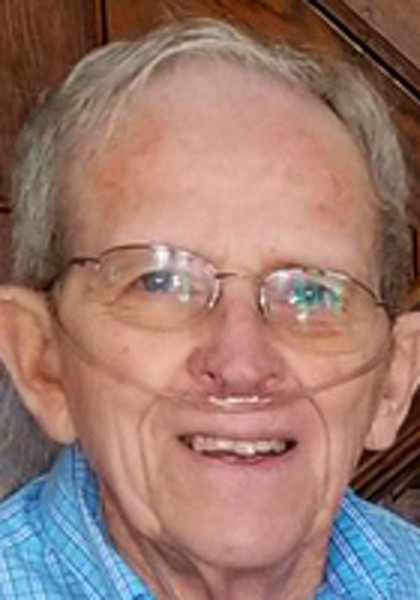 John H. Seibert Jr., age 82 of Coldwater died Thursday, September 14, 2023 at his home in Coldwater.
He was born December 2, 1940 in Coldwater to the late John & Rose (O'Reilly) Seibert. On August 28, 1965 in St. Marys he married Kay (Klosterman) Seibert and she survives in Coldwater.
He is also survived by children, Jeffrey & Beth (Groff) Seibert of Union City, Christopher & Renee` (Stasiukinas) Seibert of Coldwater and Annette & Kevin (d) Brunswick of Piqua; eleven grandchildren; and numerous great-grandchildren; siblings and in-laws, Mary Lou & Dan (d) Broerman, Phyllis & Paul Schoenlein, Betty & Ed Lengerich (d), Jean & Don (d) Boes, Shirley & Dewayne Byerley (d), Don Klosterman, Marie & John (d) Humphries, Tom & Barb Klosterman (d), Carrie Hawkins (d), Barney & Carol Klosterman, Dugan & Marcia Klosterman, Bob & Ronda Klosterman, John & Cindy Klosterman, Jerry & Delilah Klosterman, Dick & Catherine Klosterman, Dave Klosterman (d), Becky & Denny Link, Chrissie (d) & Howie Chunnic, Judy & David Fuller and many nieces and nephews.
He was a member of Holy Trinity Catholic Church in Coldwater, Coldwater American Legion, he served in the US Army Reserves and was a former Cub Scoutmaster. John worked at the former New Idea Plant in Coldwater for 17 years and was self employed Handy Maintenance for 22 years.
Mass of Christian Burial will be held at 10:30 AM on Monday, September 18, 2023 at the Holy Trinity Church. Burial will follow in St. Elizabeth Cemetery.
Friends may call from 1 to 4 PM on Sunday and 9 to 10 am Monday at the Hogenkamp Funeral Home in Coldwater.
Condolences may be left at hogenkampfh.com.