Friday, September 15th, 2023
Hulda Frank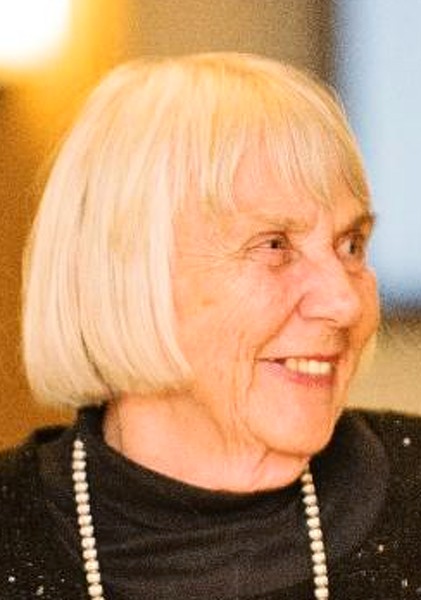 Hulda Marilyn Frank, age 90 of Celina, passed away on Wednesday, September 13, 2023, at the Gardens of Celina.
She was born on February 18, 1933, to the late Ludwig and Ida Marie Johnson in Port Orchard, Washington. On May 3, 1953, she married George Frank who passed away on May 27, 1993.
She is survived by her daughter-in-law Leigh Frank of Westerville, grandchildren Nathan (Amanda) Frank of Haymarket, VA, Stephanie (Charles) Lopes of Hau'ula, HI, Captain George (Rachel) Frank of Denver, CO, great-grandchildren Benson, Edwin, Kensley, Conrad, Rose and Dean, and cousin Virginia Alguara of Grapevine, WA.
She is preceded in death by her parents, husband, son Jeffrey Dean Frank, daughter-in-law Valerie Kezirian Frank, brothers David Johnson, Royal Johnson, Paul Johnson, sisters Beatrice (Paul) Boltz, and Ruth Gillson.
Hulda was an underwriting officer at Connecticut Mutual Life Insurance Company for twenty years until she retired in 1988. She was a member of the Unitarian-Universalist Fellowship of Lima, Friendship Force of Dayton, Mercer County Democrats, and various art leagues.
A Celebration of Life will be held at a later date. She will be buried in the State Veterans Cemetery in Middletown, Connecticut, next to her husband George Frank.
Memorial Contributions may be made to the Unitarian-Universal Fellowship 875 W. Market St., Lima, Ohio 45805.
Condolences may be shared with the Frank family online at LehmanDzendzelfh.com.