Thursday, November 16th, 2023
Alice Knapke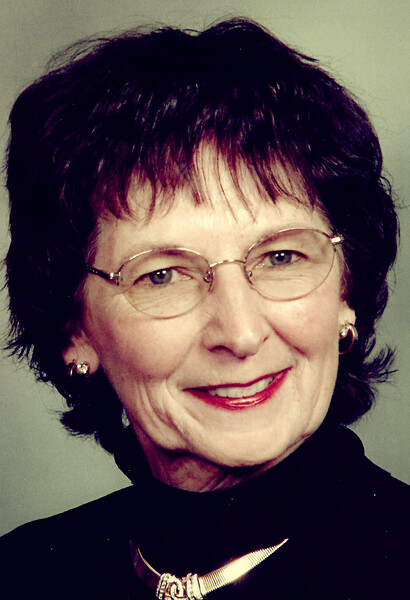 Alice A. Knapke, age 86 of Van Wert passed away Tuesday, November 14, 2023 at Hearth and Home, Van Wert.
She was born May 26, 1937 in Coldwater, Ohio to the late Julian and Frances (Geier) Koesters. On June 6, 1998, she married Gerald Knapke who passed away September 8, 2023.
She is survived by her children and in-laws: Pam and Barry Barnard of Columbus, Bob and Lori Schlosser of Tennessee, Teresa and Mike Staas of Dayton, and Tami Kercher of Atlanta. Grandchildren Austin (Carly) Barnard, Brianna (Jason) Schriner, Candice Schlosser, BJ Schlosser, Kayla Kercher, Karli Kercher and step granddaughter Sonarei (Chris) Hammond. Great grandchildren Minka Schlosser and Kendall Schriner. Step children Kirk and Laurie Knapke of Fort Myers, Kory Knapke of Los Angeles. Siblings and in-laws Ken and Bernice Koesters of Coldwater, Harold Koesters of Coldwater, Bernice and George Post of Indiana.
She was also preceded in death by sister-in-law Joyceann Koesters and step daughter Kelli Knapke.
She was a member of St. Mary of the Assumption Catholic Church in Van Wert. Alice had a unique sense of humor and loved to socialize with friends and family. She enjoyed golfing followed by happy hour and was a talented seamstress.
Funeral services will be held at 11:00am on Saturday November 18 at the Hogenkamp Funeral Home in Coldwater. Burial will follow in St. Elizabeth Cemetery, Coldwater.
Friends may call from 10:00am until the time of the service at the Hogenkamp Funeral Home in Coldwater.
In lieu of flowers, memorial contributions may be made to the Alzheimers Association. The family extends a special appreciation to Hearth and Home in Van Wert for the loving care given over the years.